Tokyo Olympics open with Naomi Osaka lighting cauldron
News Desk || risingbd.com
Published: 22:23, 23 July 2021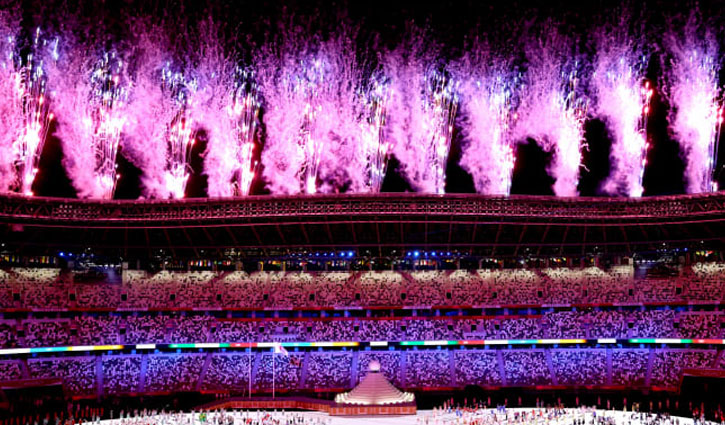 The Olympics opened with dance performances highlighting the struggle to overcome the pandemic and tennis star Naomi Osaka lighting a cauldron with the symbolic flame of the Games.
Friday's ceremony at the National Stadium in Tokyo was stripped of pomp, most spectators and many athletes after Covid-19 forced a change to the bustling celebrations that opened previous Games, reports wsj.com
Fewer than 1,000 people were invited to watch, and only around 5,700 athletes paraded through the stadium, down from more than 10,000 in the opening ceremony in Rio in 2016. The U.S. group was around 260, less than half of the 613 athletes in Team USA.
U.S. first lady Jill Biden and French President Emmanuel Macron were among the few high-profile foreign visitors. Emperor Naruhito spoke briefly to declare the Games open, but in Japanese he didn't use the word "celebrate" that was given in the English translation.
At the end of the ceremony, Ms. Osaka was the final carrier of the torch that had been brought on a relay across Japan starting in March. She lighted a cauldron atop a representation of Mt. Fuji. The tennis star, a winner of the U.S. Open, is the daughter of a Japanese mother and Haitian father and grew up mostly in the U.S. She is representing Japan at the Games.
Agencies
Dhaka/Nasim