Chinaman Rubel: From ULAB ground to green carpet of Mirpur
News Desk || risingbd.com
Published: 19:09, 20 September 2021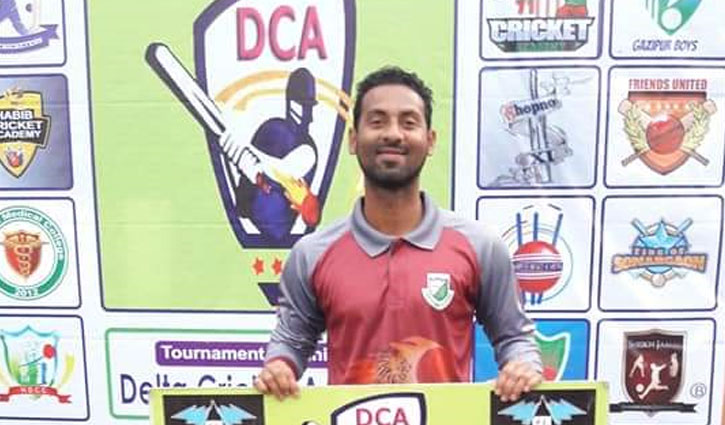 Though the impression of clear regionalism was floating from other side of mobile phone, the words were very quiet, well-ordered and clear. He was born in Raipur of Narsingdi. Could you guess who was there? It is normal not to recognize him as a cricketer. It was Chinaman Shafiul Islam Rubel. Though he became acquaintance a little for playing cricket, he is totally unknown at the national level.
However, this unfamiliar Rubel suddenly came to limelight for his Chinaman bowling. Although there are many star spinners in the country, there is a crying need for Leg-Spinner-Chinaman bowlers. Rubel filled up that vacancy. It was like a downpour in a hot desert! Who was developed by coach coach Humayun Kabir Shaheen. National team star cricketer Mushfiqur Rahim has also a great contribution behind this.
Rubel had launched his cricket career through club cricket in 2009. He had been playing mainly as a batsman until 2015. Then the scene got changed, he completely turned into a left-arm Chinaman bowler!
After completing graduation from Dhaka College, Rubel got admitted to the private university ULAB for MBA, but left unfinished. Now he pays the total focus on cricket and continues regular practice and gym.
Risingbd sports reporter Saiful Islam Riyad talked to him to unleash his career from top to bottom.
How did you get started in cricket?
Rubel: I started playing cricket in 2009 from Dhanmondi Club which is currently familiar as Sheikh Jamal Dhanmondi Club. Once it was shut down for a while. So, I joined Dhanmondi Cricket Academy and started practice there. It was in late 2015, Khulna BPL team were practicing in our ULAB ground. We had also practice there as we were scheduled to fly for Sri Lanka. I alone was bowling there. Shaheen Sir then came to me and gave me some advice. Then I started practicing in Mirpur that means launched the basics of bowling.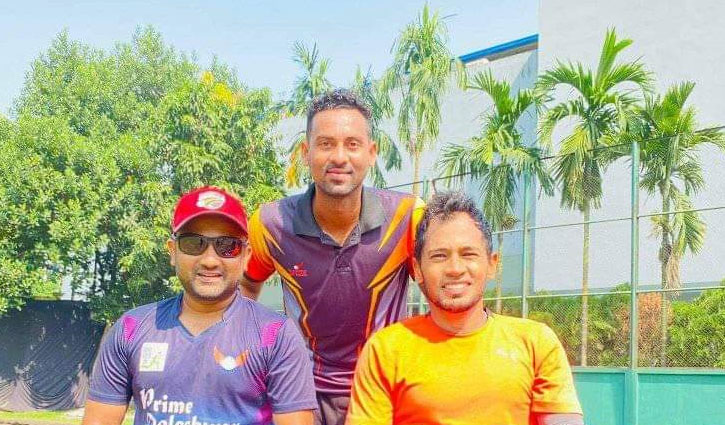 Were you a Chinaman bowler from the very beginning?
Rubel: When I came to play cricket in Dhaka, I also did leg-spin. But basically I was a batsman. Many used to say me that my leg spin was good. I used to play as a batsman till the second division. After coming to the First Division, I became more focused on leg spin, since I met Shaheen Bhai. Originally he was a good leg spinner. From my young age, I was looking for someone from whom I could learn and luckily I got him on time. That is why today I am a Chinaman bowler.
Where did you play at the club level?
Rubel: In the third division, I started with the qualifying of Sabuj Bangla Krira Chakra, where our team became the champion. Then I played in the second division for two years for Dhanmondi Cricket Academy. Later, I played for four years at Surya Torun Club in the First Division. In this year's Dhaka Premier League, I was supposed to play for Khelaghar, but ruled out after being infected with coronavirus. There is a possibility of playing for Khelaghar for the next edition, talks continue.
Batsman, and then absolutely Chinaman from an ordinary leg spinner, how?
Rubel: When I was younger, I used to play leg-spin in village with tape tennis. But I did not know it was Chinaman style yet. When I started bowling well after coming to Dhaka, I came to know about the style. Mushfiq Bhai told me that after I bowled against him. Besides, Mushfiq Bhai always gives advice on how to do it.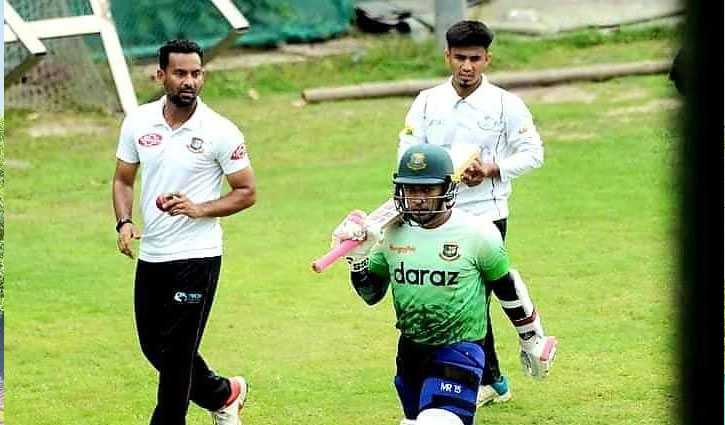 How did you get acquainted with Mushfiqur Rahim?
Rubel: Shaheen Sir took me and made me acquainted with Mushfiq Bhai. Since then I was bowling to Mushfiq Bhai. Mushfiq Bhai took me to play in the national team net where there were all cricketers including Mahmudullah Riyad Bahi. When I went there I got Domingo sir, Herath sir not there. The last time I went there I got Sunil Sir (Spin Coach Sunil Joshi). He also gave me a lot of advice in bowling then.
How is the experience to bowl against national team cricketers?
Rubel: During the last practice, I asked Mushfiq Bhai about my current condition. Also wanted to know what else I should do, then he replied everything is fine, you are bowling in both slow and fast manners, the ball rolling on top is good. My brother Riyad Bhai also used to practice my bowling regularly before coronavirus pandemic began. But currently it remains suspended due to the pandemic situation. The last day when I practiced, I bowled to Riyad Bahi for 15 minutes. Everyone speaks positively over my bowling.
What's going on now ...?
Rubel: My studies are over, now I am basically busy with the cricket, going to practice and the gym regularly. I want to set myself in a good place in the cricket of the country with my best. I want to fill the shortage of Chinaman bowlers.

Dhaka/AKA