'Anyone trying to manipulate Bhola incident to be punished'
Published: 16:07, 20 October 2019 Update: 15:18, 26 July 2020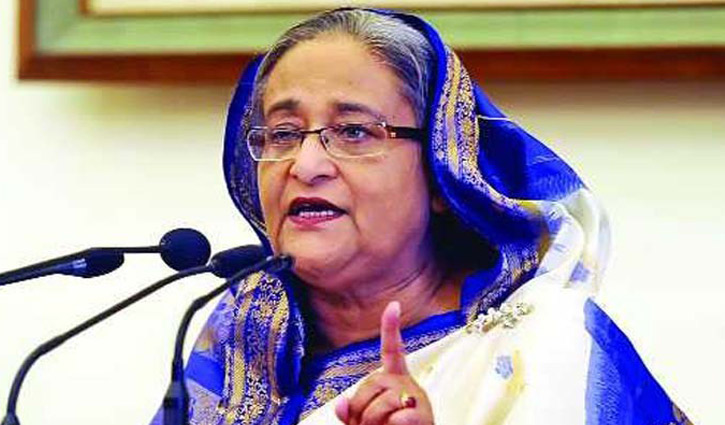 Prime Minister Sheikh Hasina on Sunday urged all to have patience and warned that those trying to take advantage of the Bhola incident will be punished.

"I urge the people of the country to have patience. Those who want to fish in the troubled waters manipulating this incident will be found out and appropriate measures will be taken against them," she said.

The Prime Minister was delivering her introductory speech at a meeting with the central leaders of Jubo League at her official residence Ganobhaban.
At least four people were killed and a hundred others injured as police tried to prevent a mob in Bhola from taking revenge against a man they believed to be responsible for a hate conversation through Facebook's messenger.

Sheikh Hasina said a section of people are deliberately doing such heinous acts to create instability.
"Whenever the country runs properly, a section of people tries to create an anarchic situation," she said.
She sought cooperation from people in preventing this section of people from creating chaos in the country."I urge all to have patience."

She said punitive measures must be taken against anyone who wanted to disrespect Prophet Muhammad (SM). "At the same time, if anyone tries to frame another person, measurers will also be taken against them," she said.

Dhaka/Parvez/AKA

risingbd.com