'Bangladesh has become food surplus country'
Published: 14:37, 6 December 2019 Update: 15:18, 26 July 2020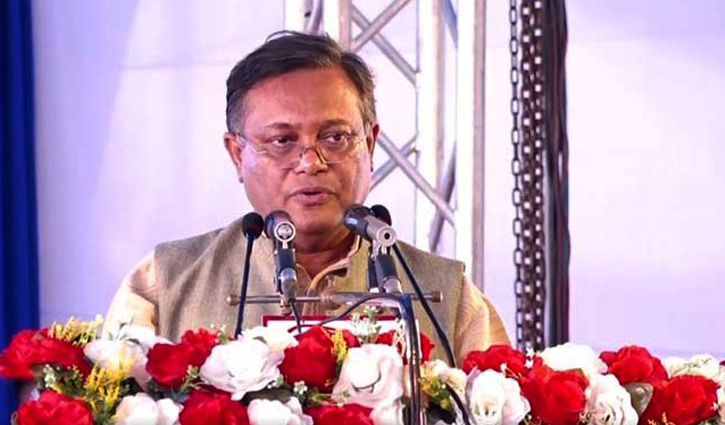 Information Minister Dr Hasan Mahmud has said Bangladesh is a densely populated country with the lowest per capita agricultural land. Even under such situation, Bangladesh has become a food surplus country to the utter surprise of the world community.
The Minister said this while addressing the golden jubilee celebration ceremony of Chattogram University of Engineering and Technology (CUET) as the chief guest on Friday.
He said Bangladeshi engineers are not only making their marks in the country rather contributing a lot in the global arena to the field of architecture and infrastructure development.
CUET Vice Chancellor Professor Dr. Rafiqul Alam presided over the inaugural function while Chattogram City Corporation (CCC) Mayor AJM Nasir Uddin attended it as the special guest.
The minister said graduates of CUET in the last 50 years have been playing an important role to the country's economic uplift and progress side by side with contributing to the construction of imposing buildings and infrastructures in the Middle East and different Western countries.
"We the Bangalees may not financially rich globally but we are ahead of many other nations in terms of merit," he said.
Hasan said many Bangladeshi engineers are still involved with construction of beautiful structures around the world.
Describing the economic development as a pre-requisite to building a developed country, the minister laid stress on imbuing with patriotism, humanity and values to reach this goal.
Chattogram/Rezaul/AKA

risingbd.com