Book festival at SUST
Published: 07:22, 17 October 2019 Update: 15:18, 26 July 2020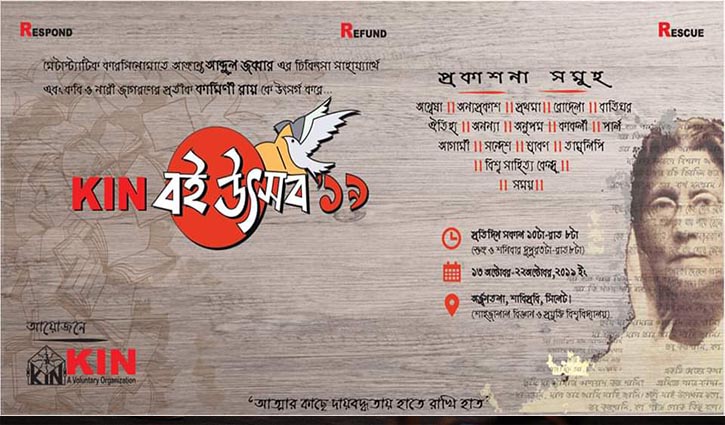 A ten-day-long book festival under the title of 'KIN Book Festival-2019' organised by KIN, one of the voluntary organisations of Shahjalal University of Science and Technology (SUST), is underway on the campus.
SUST Vice-Chancellor Prof. Farid Uddin Ahmed inaugurated the book festival last Sunday.
The festival has been organised to assist Abdul Jabbar, a CNG driver, for his metastatic carcinoma cancer treatment.
A total of 16 publications including Annesha, Anna Prakash, Prothoma, Rodella, Batighar, Oitijjo, Ananya and Anupam have particiapted in the festival.
The festival continues from 8.00am to 9.00pm every day and will end October 22.
Nafiz Imtiaz, president of the organization, presided over the opening ceremony.
SUST/Masud/Mukul
risingbd.com