Cambodia keen on 'Made in Bangladesh' Walton products
Published: 12:25, 21 January 2020 Update: 15:18, 26 July 2020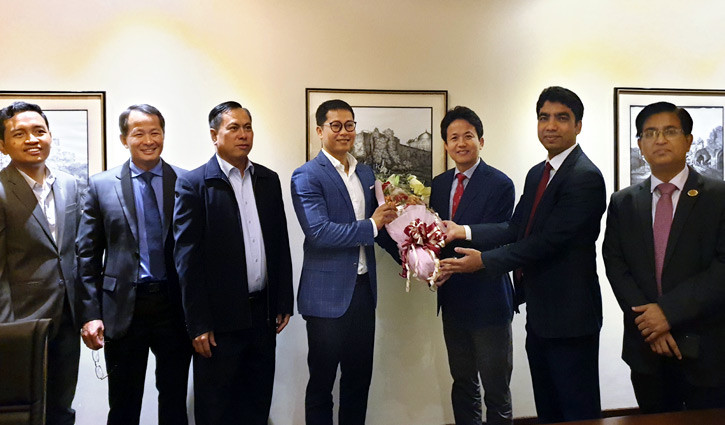 Walton officials greet Cambodian Ministry of Posts and Telecommunications delegation in Dhaka.
Cambodia has shown its keen interest to adopt high quality Walton products made in Bangladesh. A top-level delegation of the Cambodian government sat with Walton officials in this connection.
The meeting between the delegation of Cambodian Ministry of Posts and Telecommunications and senior officials of Walton held at the Radisson Hotel in Dhaka on Tuesday (January 21, 2020).
Led by Cambodia's Minister of State for Posts and Telecommunications H.E Dr. Kan Channmeta, the delegation comprising Cambodia's Vice President of the National Institute of Post, Telecommunications and ICT Hen Sambwen, Director General of the Ministry of Posts and Telecommunications Vat Chun, Director General of Telecommunications Tol Gnak and Vith Viyuth, assistant to H.E Dr. Kan Channmeta.
Deputy Secretary of the Information and Communication Technology Division Mohammad Manir Hossain was present at the meeting held at the initiative of the ICT Ministry of Bangladesh.
Walton's International Business Unit (IBU) President Edward Kim, CEO of Computer Division Liakat Ali, Senior Additional Director Abdur Rouf and Deputy Director Augustin Sujan were present, among others, in the meeting on behalf of Walton.
At the beginning of the meeting, the Cambodian delegation enjoyed a documentary on Walton's state-of-the-art factory that describes the process of manufacturing various world-class products including refrigerators, compressors, air conditioners, television, laptop-computers and mobile phones.
Edward Kim said, Walton products are now being exported to over 35 countries including Europe and America. Walton's aim is to become one of the world's top brands by 2030. This is why authorities are working relentlessly to increase the Walton brand's business volume in the world.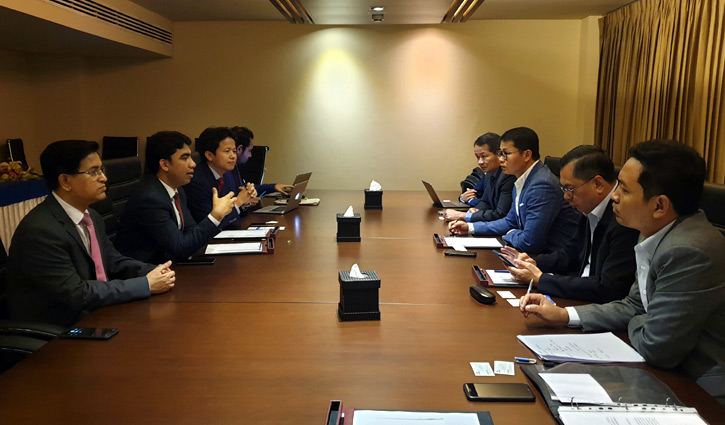 A delegation of the Cambodian Ministry of Posts and Telecommunications holds meeting with Walton officials in Dhaka.

Liakat Ali said, Walton has already gained the top position in the local market and now its target is to be one of the top player in global market. Cambodia can be the Walton's B2B (Business to Business) partner in this connection.
Kan Channmeta said, 'Cambodia could be an important business area of Bangladesh among the ASEAN nations. We have entered into an agreement with the Government of Bangladesh to develop a startup culture and work to protect the cyber skies. We also interested in working with Walton on the B2B method.'
He invited Walton to set up a factory in Cambodia's Special Economic Zone. Cambodian government would provide all kinds of assistance in this regard.
Channmeta also informed that a digital fair will be held in Cambodia from March 20 to 22. He invited Walton to showcase various 'Made in Bangladesh' technology products.
The Cambodian minister said he would tour Bangladesh soon to build business relations with Walton. He expressed his desire to visit the Walton factory with Cambodian businessmen at that time.


Dhaka/Augustin Sujan/Nasim
risingbd.com