Death toll from flooding in Japan rises to 50
Published: 05:04, 7 July 2020 Update: 15:18, 26 July 2020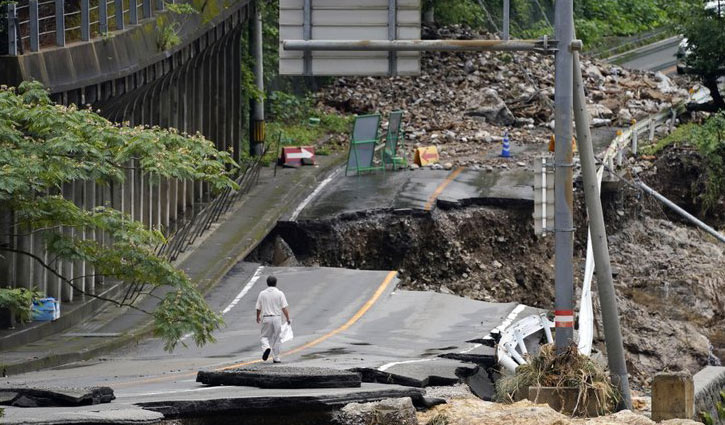 The death toll from recent flooding in Japan has risen to 50 and at least a dozen others are still missing.
The Fire and Disaster Management Agency said 49 of the dead confirmed as of Tuesday morning were from riverside towns in the Kumamoto region.
One person was found dead in Fukuoka as the heavy rain spread across the southern area. At least a dozen people are missing.
Rescue operations have been hampered by the floodwater and continuing harsh weather.
Japan's Meteorological Agency issued its highest emergency warning level for heavy rain and landslides over vast swathes of the southwestern Kyushu island, with downpours expected until Thursday.
More than 40,000 personnel, including police and firefighters as well as coast guards and troops, were deployed to rescue people, with about a dozen still unaccounted for.
Rivers overflowing their banks have swept away bridges and turned roads into lakes, making rescue access possible only by raft or helicopter.
Dhaka/Mukul
risingbd.com