Gibraltar rejects US request to detain Iran ship
Published: 20:33, 18 August 2019 Update: 15:18, 26 July 2020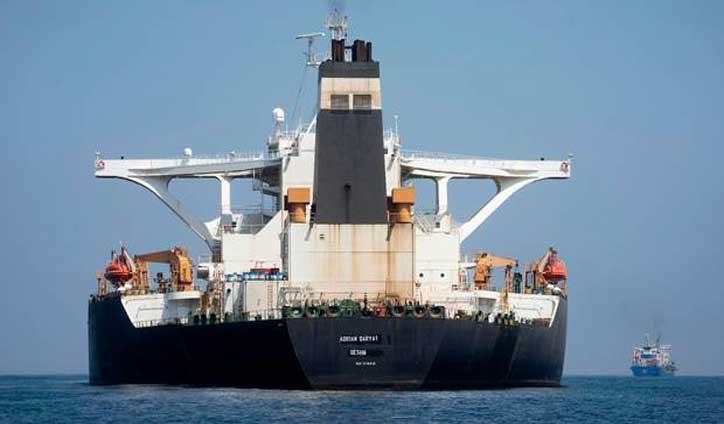 International Desk: Gibraltar has rejected a request by the US to again seize an Iranian tanker that it has been holding since July on suspicion of transporting oil to Syria.
The US made the last-minute request on Friday, a day after Gibraltar lifted its detention order against Grace 1.
Gibraltar said it could not comply with Washington's request to issue a new detention order because US sanctions against Iran did not apply in the EU.
The tanker is due to leave Gibraltar later on Sunday, Iran's UK envoy says.
Tehran said it was ready to dispatch its navy to escort the ship, which has had its named changed from Grace 1 to Adrian Darya 1.
The ship with its crew of 29 - from India, Russia, Latvia and the Philippines - was seized with the help of British marines on 4 July, after the government of Gibraltar - a British territory - suggested it was heading for Syria in breach of EU sanctions.
The move sparked a diplomatic crisis between the UK and Iran, which has escalated over recent weeks and saw Iran seize a British-flagged and Swedish-owned oil tanker, Stena Impero, in the Gulf.
Agencies

risingbd/Dhaka/Aug 19, 2019/Nasim
risingbd.com