'Govt mulling over free internet for students'
Published: 14:13, 6 July 2020 Update: 15:18, 26 July 2020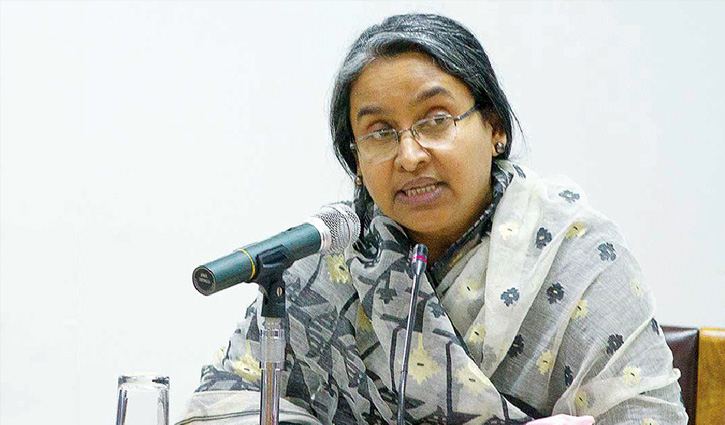 Education Minister Dr Dipu Moni has said the government is mulling over free internet package for students.
She said, 'Many students are not able to afford the cost of internet to participate in online classes. The government is discussing with mobile operators on whether free internet connection or low-cost packages can be provided only for students. I hope mobile operators will consider it passively.'
The Minister said this speaking online seminar on 'what we need to do on education in the current global crisis' on Monday.
The ruling Awami League's sub-committee on education and human resources arranged the programmme.
Dipu Moni said, 'We might have to launch digital education activities in a few days. Corona has put us forward in this case. We are now conducting various meetings and daily activities in office, court including online education activities. We have some limitation and will have. In a short time, we will overcome those limitations and become accustomed to this new reality.'
Over tuition fee during closure of educational institutions, she said even after the closure of educational institutions for a long time, many are pressuring students to pay tuition fees. In that case, she urged all educational institutions and guardians to come forward.
She further said If the tuition fee is not paid at all, the institution will not be able to pay salaries to the teachers. So both quarters have to be humane with some concessions.
Dhaka/Yeamin/AKA

risingbd.com