Honest, qualified persons to be made leaders: Nasim
Published: 12:05, 19 October 2019 Update: 15:18, 26 July 2020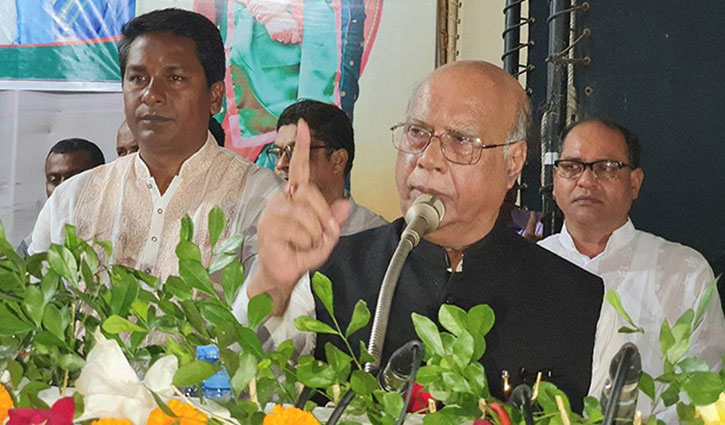 Awami League Presidium Member Mohammed Nasim said that honest and qualified persons will be made leaders in the next conference of the party.
He said this while addressing a programme at Nawab Sirajuddaula Government Degree College in Natore on Saturday.
Mohammad Nasim said, the party will be made well-organized through the conference so that no one can put bar on the way of development activities of the government.
He also said, "All of the party men will have to work unitedly to make the party well-organized. There is no place for drug addicted persons, extortionists, Mastans and corruptors in Awami League."
Aiming the BNP-Jamaat-e-Islami leaders, he said, no benefit can be found providing meaningless movement and threats.
Natore District Awami League president professor Abdul Kuddus MP, presided over the function where Bangladesh Awami League joint general secretary Jahangir Kabir Nanak, Organizing secretary Khalid Mahmud Chowdhury and others joined.

Natore/Ariful Islam Joshef/Nasim
risingbd.com