Nine US citizens shot dead Mexico
Published: 14:04, 5 November 2019 Update: 15:18, 26 July 2020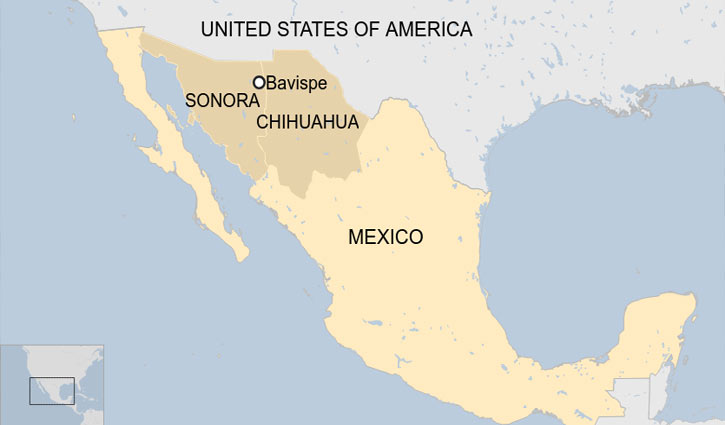 At least nine U.S. citizens, including six children, were killed in a massacre in the Mexican border state of Sonora Monday, a relative to many of the victims told NBC News.
The dead included 8-month-old twins, said the family member, Kendra Lee Miller. Some of the eight survivors, all of whom are children, sustained serious injuries. Miller said a 9-month-old child was shot in the chest and a 4-year-old was shot in the back.
The attack was described by local media as a highway ambush. Willie Jessop, who is related to one victim, told NBC News by phone from Utah that the attack occurred on a motorcade consisting of several families, and that survivors at the scene told him that three cars were shot at and one was set on fire.
Dhaka/AKA

risingbd.com