Non-MPO teachers go on hunger strike unto death
Published: 06:28, 21 October 2019 Update: 15:18, 26 July 2020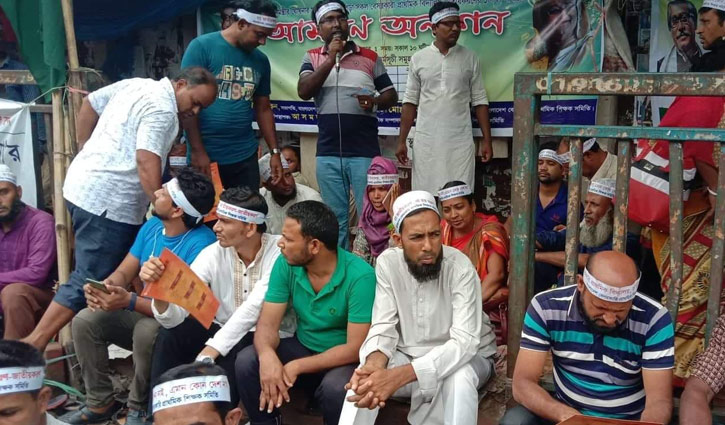 Expressing dissatisfaction at the assurance of Education Minister Dr Dipu Moni, non-MPO teachers have begun a hunger strike unto death in front of National Press Club from Monday morning.
They began their hunger strike around 10.00am.
Hundreds of teachers and employees, under the banner of 'Non-MPO Educational Institution Teachers and Employees Federation', have been continuing various programmes to realise their demand for enlistment in the monthly pay order (MPO).
Golam Mahmudunnabi Dollar, president of the organization, said "We will continue the strike until our demands are met".
Education Minister Dr Dipu Moni sat a meeting with leaders of non-MPO teachers on Sunday evening, but they did not reach any solution.
Dhaka/Yeamin/Mukul
risingbd.com