PM asks envoys to strengthen ties with Muslim countries
Published: 13:06, 14 January 2020 Update: 15:18, 26 July 2020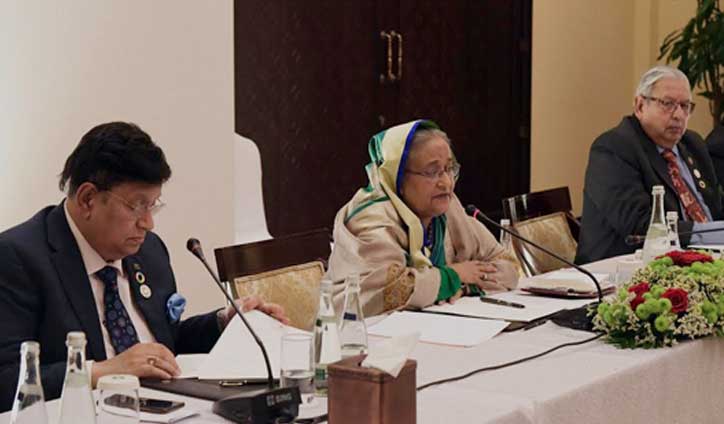 Prime Minister Sheikh Hasina has asked Bangladesh ambassadors in Middle Eastern countries to strengthen ties with Muslim countries, exploring new markets for Bangladesh products there and draw their investment to the country.
"Reinforce relationship with Muslim countries . . . explore new markets of our products there and draw their enhanced investment to Bangladesh," Premier's Press Secretary Ihsanul Karim told newsmen quoting her as saying at the envoys conference last night.
The Prime Minister, he said, asked the Bangladesh envoys to act in line with demands of the host countries to accomplish their goals of exploring Bangladesh markets and draw investments.
Sheikh Hasina simultaneously asked the envoys to use their diplomatic expertise in resolving any misunderstanding with friendly countries including neighbours saying such situations could emerge in foreign relations but those should be resolved through dialogues.
The conference was held at her place of residence, Shangri-La Hotel here on Monday night Bangladesh time as the premier is now on a visit to the United Arab Emirates (UAE).
"You would have to work bearing in mind that the world is now considered as a "global village". Each one is depended on another one. So, everyone should move ahead with the mentality of extending assistances to each other," she said.
The premier asked them to protect Bangladesh workers interest abroad simultaneously reminding all that they were sending the maximum remittance from the Middle East countries._BSS.


Dhaka/Nasim
risingbd.com