Rishi Kapoor returns home being free of cancer
Published: 09:03, 10 September 2019 Update: 15:18, 26 July 2020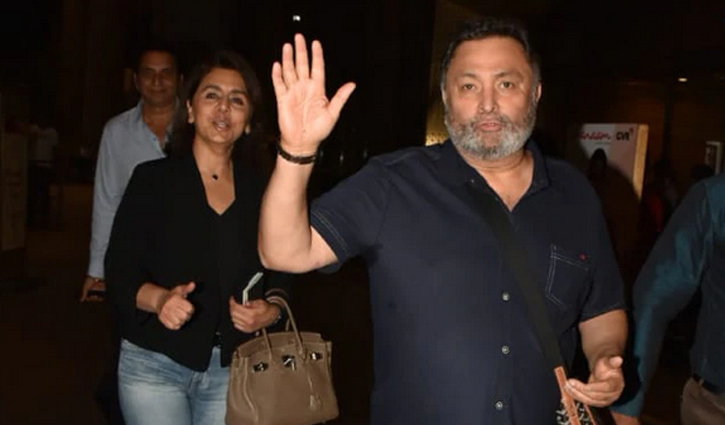 Entertainment Desk: Rishi Kapoor, now cancer-free, is finally home.
The 67-year-old actor was pictured at Mumbai airport early this morning with wife Neetu. The couple spent nearly a year in New York, where Mr Kapoor was undergoing treatment.
Excited, Rishi Kapoor tweeted: "Back home! 11 months, 11 days! Thank you all."
The Kapoors went to New York last September after revealing the cancer diagnosis. Rishi and Neetu Kapoor were accompanied by son Ranbir, who later flew back to complete work assignments. Their daughter Riddhima has been shuttling between New York and India, and a stream of celebrity visitors have helped keep the Kapoors in high spirits.
On Monday night, actor Anupam Kher (who has been in New York on work for a while now), shared a farewell message for Rishi Kapoor and Neetu Kapoor. He wished the couple love and luck and said that he will "terribly miss" them. "Dearest Neetu Kapoor and Rishi Kapoor, here is wishing you a safe trip back to India after being in New York for almost a year. I have mixed feelings. I am happy and sad at the same time. I am going to miss you terribly. We had a great time together. Thank you. Love and prayers," Anupam Kher wrote.
Source: Agencies
risingbd/Dhaka/September 10, 2019/AI
risingbd.com