Saudi Arabia going to offer its first ever tourist visas
Published: 03:56, 27 September 2019 Update: 15:18, 26 July 2020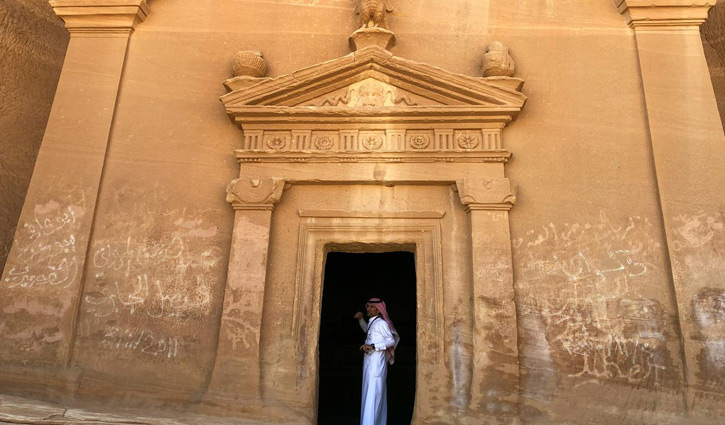 Saudi Arabia will for the first time offer tourist visas to a range of nationalities as it pushes ahead with plans to make tourism a pillar of its economy.
The announcement of the visa regime, scheduled for Friday and the details of which are forthcoming, comes just two weeks after terror attacks claimed by Yemen's Houthi rebels shut down half of the kingdom's oil production.
"For the first time we are opening up the adventure, heritage, and history for people who will visit KSA as tourists," Ahmad Al-Khateeb, chairman of the Saudi Commission for Tourism and National Heritage, said in an interview before the plan's unveiling.
The kingdom's goals, as part of its Vision 2030 agenda, include increasing the economic contribution of tourism from a current 3% to 10% of GDP by 2030 and bringing international and domestic visits to 100 million annually by the same time. Currently Saudi Arabia's foreign tourism market relies almost exclusively on religious pilgrims coming to the country for Hajj. The government expects those numbers to reach 30 million annually by 2030.
While the plan is a milestone in the kingdom's efforts toward diversifying its hydrocarbon-dependent economy, its announcement comes at a precarious time. Tensions between Saudi Arabia and its regional Shia archrival Iran have reached the boiling point, with Riyadh accusing Tehran of being behind the Sept. 14 drone and missile attack on some of its largest oil facilities, a charge Iran denies.
Source: Agencies
Dhaka/Mukul
risingbd.com