Students worried as HSC exams get stuck in corona
Published: 12:54, 21 June 2020 Update: 15:18, 26 July 2020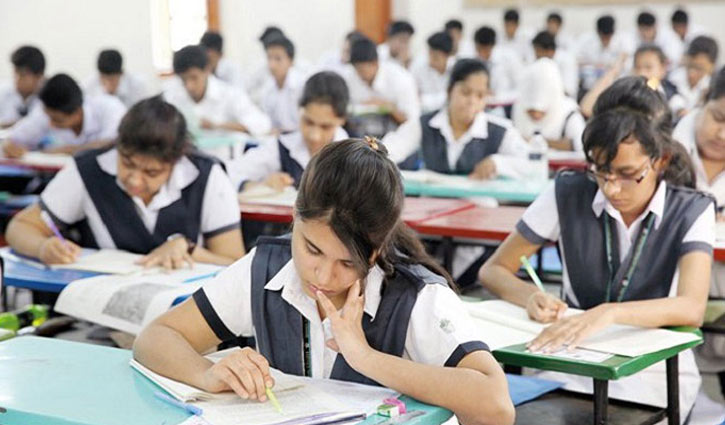 Higher Secondary Examination (HSC) and equivalent examinations have been postponed due to the coronavirus pandemic. Though the examination was supposed to begin from April 1, the government decided to postpone it due to coronavirus situation on March 22.
It was then said that the examination schedule would be announced in early April. But the government has already extended the ongoing closure of educational institutions until August 6. As a result, students fall in deep concern over HSC exams.
Meanwhile, teachers say the situation is not normal yet. So educational institutions are not being opened. There is also no certainty when the educational institution will be opened. And there is no scope to hold the examination before opening institutions.
Ali Haider, a student named said I thought at the beginning, maybe the situation will return to normal in a few days. But the examinations have got stuck in corona, now I see. I do not see any hope that the situation will turn into normal.
Another student Runa Akhter expressed her anxiety about the exams. She said usually the exams are held in April. Now the June is in its late. The exam schedule has not been fixed yet. I'm worried.
When asked, Md. Mahbub Hossain, Secretary of Secondary and Higher Secondary Division said the entire matter now depends on the situation. Exam schedule will be announced when the situation becomes normal. The students must be notified a few days in advance.
Md Ziaul Haque, Chairman of the Inter-Education Coordination Board said the decision of holding examination will be taken, only if there is a situation of opening educational institutions.
Earlier on June 20, Education Minister Dr Dipu Moni said it is not possible to hold Higher Secondary Examination (HSC) and equivalent examinations until the coronavirus situation is brought under control. The exams will be held when a health risk-free environment will be created.


Dhaka/Yeamin/AKA
risingbd.com