Syrian army heads north amid Turkish advance
Published: 19:49, 14 October 2019 Update: 15:18, 26 July 2020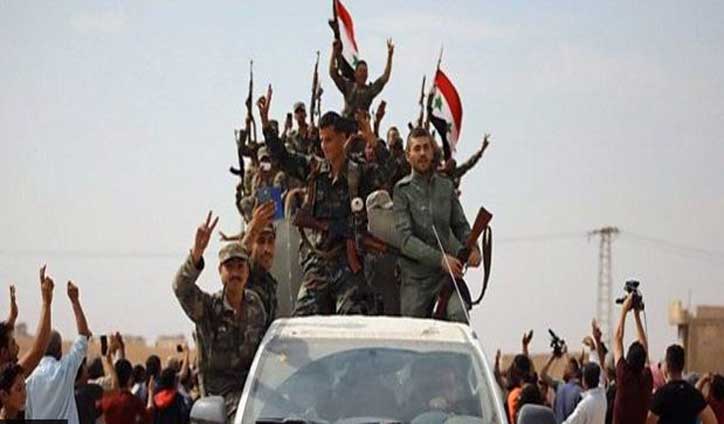 Syria's army has started to reach the north of the country, hours after the government agreed to help Kurdish forces facing Turkey.
This is seen as a boost for President Bashar al-Assad as it is the first time his troops, which are backed by Russia, will enter those areas since 2012.
The deal came after the US, the Kurds' main ally, said it would withdraw its remaining troops from northern Syria.
Turkey's offensive aims to push Kurdish forces from the border region.
Syrian state media said forces had entered the strategic town of Manbij, in the area where Turkey wants to create a "safe zone" cleared of Kurdish fighters. Earlier, the army pushed into Tal Tamer and Ain Issa, where residents celebrated their arrival.
The swift deployment followed US Defence Secretary Mark Esper's announcement on Sunday that up to 1,000 US troops would be removed from northern Syria, citing fears that they would end up stuck between "two opposing advancing armies".
The Turkish offensive and US withdrawal have been internationally criticised, as the Kurdish-led fighters were crucial allies of the international coalition against the Islamic State (IS) group in Syria. There are fears about a possible resurgence of the group and the escape of prisoners amid the instability.
Source: BBC

Dhaka/Nasim
risingbd.com