Turkey-Syria offensive 'not our problem: Donald Trump
Published: 20:18, 16 October 2019 Update: 15:18, 26 July 2020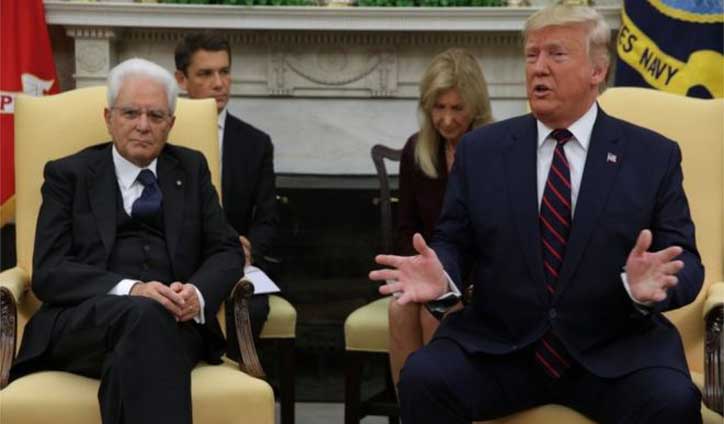 U.S. President Donald Trump has said it is "not our problem" if Turkey enters Syria, calling the former US allies the Kurds "no angels".
The US is facing intense criticism for withdrawing its forces from Syria, which some say gave Turkey the green light to launch a cross-border offensive against Kurdish-led forces.
Mr Trump told reporters at the White House the US is "not a policing agent".
"It is time for us to go home," he said.
Turkey launched the offensive in northern Syria a week ago to push back from its border members of a Syrian Kurdish militia called the People's Protection Units (YPG) and create a "safe zone" along the Syrian side of the border, where up to two million Syrian refugees can be resettled.
The Turkish operation came after Mr Trump ordered the withdrawal of US forces from the area.
Kurdish-led forces have been a key ally of the US in the fight against Islamic State in Syria and there are fears the destabilisation could lead to a resurgence of the militants.
Agencies

Dhaka/Nasim
risingbd.com