US notifies UN of Paris climate accord withdrawal
Published: 03:13, 5 November 2019 Update: 15:18, 26 July 2020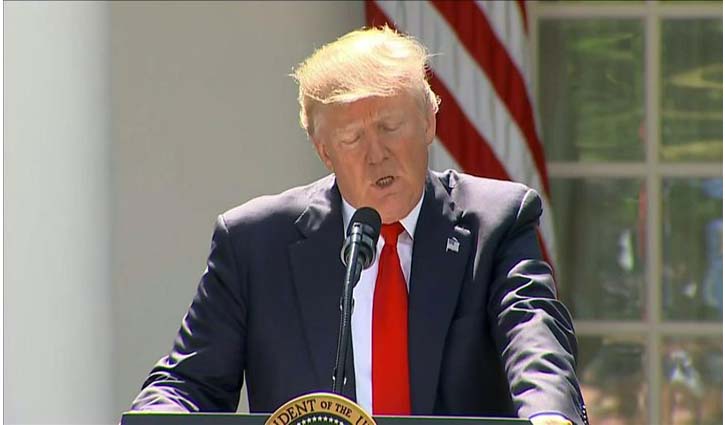 The United States has formally notified the United Nations of its intention to withdraw from the Paris Agreement.
The notification begins a one-year process of exiting the global climate change accord, culminating the day after the 2020 US election.
The agreement brought together 188 nations to combat climate change.
Announcing the plan last month, US Secretary of State Mike Pompeo said the agreement had imposed an "unfair economic burden" on the United States.
The Paris agreement committed the US and 187 other countries to keeping rising global temperatures below 2C above pre-industrial levels and attempting to limit them even more, to a 1.5C rise.
The decision to withdraw - taken by President Donald Trump - made the US the world's sole non-signatory and prompted high-level efforts by the European Union to keep the agreement on track.
A report issued in December 2018 by the Institute of International and European Affairs suggested President Trump's decision to leave had done "very real damage" to the Paris agreement, creating "moral and political cover for others to follow suit".
The report cited the examples of Russia and Turkey, which both declined to ratify the deal despite signing.
Source: Agencies
Dhaka/Mukul
risingbd.com