Uday Hakim to host live show 'Tribeni'
Published: 09:27, 1 July 2020 Update: 15:18, 26 July 2020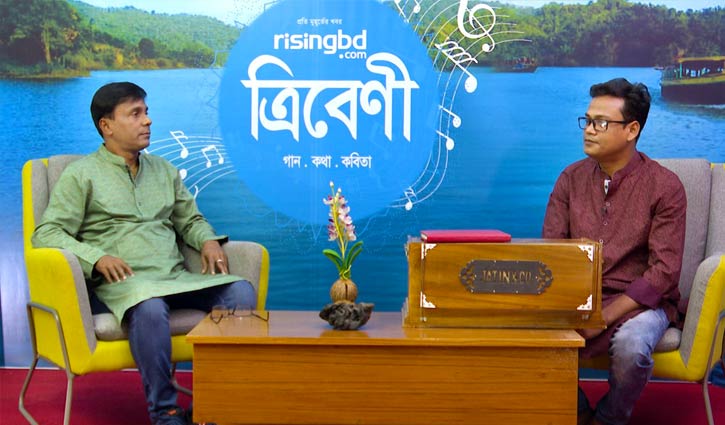 Country's leading and popular online news portal risingbd.com is going to arrange new live show programme titled 'Tribeni' focusing music, lyric and poem.
Journalist and corporate personality Uday Hakim will present the exceptional live show programme.
The live show programme will be broadcast live on the Facebook page of risingbd.com.
It is mentionable that the online news portal is regularly arranging the live show programme with participation of star personalities who have experience in the fields of entertainment, art-literature, sports, corporate and technology.
The live show programme aims at entertaining viewers, audiences and readers during this coronavirus pandemic.
The first episode of 'Tribeni' will be aired at 10pm on Wednesday (July 1) where artist Sobuj Bangali from Tangail will be present as the guest.
Uday Hakim, the advisory editor of risingbd.com, said, "This special programme is being arranged to highlight talented artists who are scattered in different upazilas and districts of the country. Veteran and new artists will be invited to attend the programme."
The live show programme will be available at this page: https://www.facebook.com/DailyrisingbdOnlineNEWS/
Dhaka/Saif/AI
risingbd.com