Walton manufactures world-class elevators in Bangladesh
Published: 12:37, 12 October 2019 Update: 15:18, 26 July 2020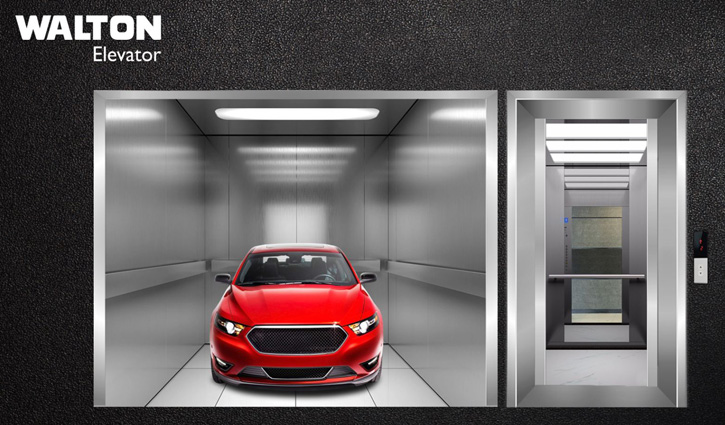 M Mahfuzur Rahman: Bangladeshi electronic giant Walton is manufacturing world-standard passenger and cargo elevators in its own factory in Gazipur using European technology. The local brand provides 5-year easy installment with other exciting facilities to its elevator customers.
According to the market experts, the annual elevator demand of the country is nearly 5,000 units which are imported from abroad. The elevator import costs nearly 1000 crores BDT every year. Importing elevators spending foreign currencies is useless as the world-standard elevators are being manufactured in Bangladesh. This initiative will boost the giant industry sector of the country creating skilled manpower and saving huge amount of foreign currencies.
Currently, Walton is manufacturing and marketing passenger lifts of different capacities, ranging from 300 kg to 3000 kg, and cargo lifts of 800 kg to 4500 kg capacities. The local brand provides free installation with one-year free maintenance facilities. Walton has its own service team for best and quick after-sales service. Customers can buy Walton elevators after inspecting them at its factory in Gazipur.
Walton elevators are equipped with various modern features, including Remote Monitoring System, Automatic Door Speed Control, ARD (Automatic Rescue Device), Fire Emergency Return, Overload Sensor, Center Opening or Sliding Door and Door Load Detectors. Walton follows the European safety codes for elevators, EN 81-20, EN 81-50 and EN 81-70 when designing elevators.
Sohel Rana, Chief Executive Officer (CEO) of Walton Elevator, said: Walton took initiative to go for local manufacture of world standard elevators in 2014. The state-of-the art elevator manufacturing unit has been established with huge investment at Walton factory in Chandra. A group of highly meritorious, skilled and experienced personnel has been working relentlessly in the process of design, production and installation and after-sales service of Walton elevators.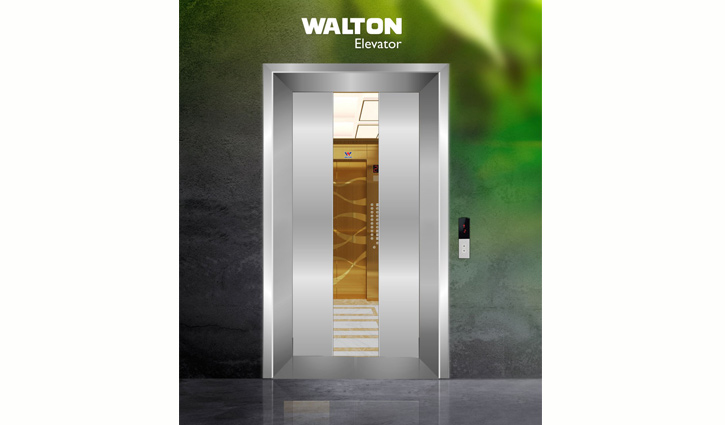 He also said that world standard machineries like TruPunch (Germany), Trubend (Germany), Water Jet Cutting Machine (USA), Universal Milling Machine, Planomiller, Automated Gas Cutter, Laser Cutting and Welding machines etc. ensure the highest level of precision in manufacturing process.
Shobuz Alam, Chief Operating Officer of Walton Elevator, said: Walton is the only elevator manufacturer in Bangladesh. The Walton elevators cost almost half compared to the imported elevators. He hoped that this initiative would reduce the import dependency of elevators and boost the local industry.
It is heard that some people are going abroad to purchase elevators. However, world-standard elevators are manufactured in Bangladesh which are appropriate for all kinds of establishments including residential buildings, educational institutions and business organizations, he added.

Dhaka/M Mahfuzur Rahman/Nasim
risingbd.com