Walton AC's global demands growing 
News Desk || risingbd.com
Published: 17:26, 17 September 2020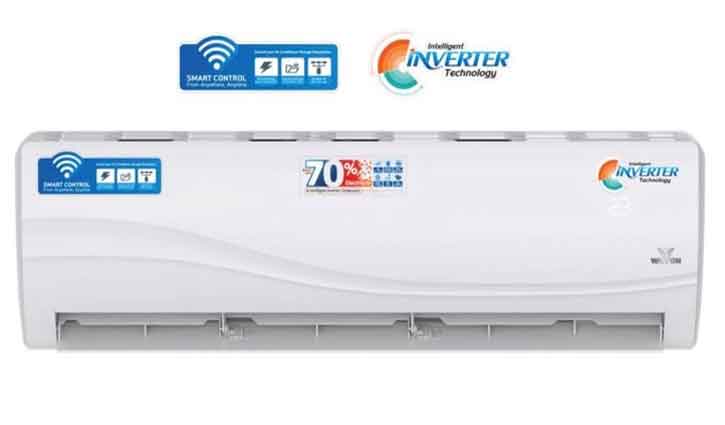 Economic Reporter: Bangladeshi multinational electronics brand Walton is registering remarkable success in expanding the export market of its locally produced inverter technology's air conditioner or AC.
When most of the countries international trades and national economy, including Bangladesh, became stagnant following the long-term lockdown to stop coronavirus pandemic, Walton has brought foreign currencies to the national economy by exporting good volumes of air conditioners to different countries.
Md. Tanvir Rahman, executive director and chief executive officer of Walton AC, said, the Made in Bangladesh' labelled Walton's produced Inverter AC is alluring the buyers in the exporting countries and thus the export demands of Walton AC is uprising.
With the resume of import-export activities by lifting lockdown in different countries, he said, Walton shipped out several consignments of AC exports to Yemen, East Timor, Nepal and India.
Undoubtedly, it's a great news not only for us but also for the national economy in recovering the losses of coronavirus, he added.
Engineer Sondip Biswas, head of Walton AC Research and Development (RnD) Department, said that Walton has been exporting air conditioners to the countries of Asia, Middle East and Africa regions under the OEM (Original Equipment Manufacturer) system by getting the quality control certificates of different international standards and testing protocols.
As per the OEM, they are manufacturing air conditioners in the names of renowned electronics brands of different countries in accordance with their requirements.
Through these brands, he said, Bangladeshi brand Walton's produced sophisticated air conditioners are reaching different countries as well as winning the customers' faith rapidly.
Pointing at the uprising export demands, the RnD head noted that Inverter AC are behind the surge on global markets' demands. The foreign buyers are lured into the unique features and technologies of Walton Inverter AC such as the use of state-of-the art 'Twinfold Inverter' technology compressor reduces the AC's electricity consumption rate up to 70 percent, the dual defender technology kill the germs of any bacteria or virus flow while the ionizer technology delivers dust-free clean airflow across the room, turbo mood controls the air conditioning system such as on, off, temperature up and down without pressing the remote button through the voice command mood, 'Turbo Cooling' mode ensures faster cooling.
He also said that Walton has been exporting fully environment-friendly air conditioner with HFC-free R410 and R-32 refrigerants in compressor. In the AC's condenser, high anti-corrosion and durable 'Gold Fin' color technology are used.
Edward Kim, President of Walton Group IBU, said that the single goal of Walton is to be one of the world's top global brands.
To achieve this goal, he noted that Walton has emphasized on the volume drive of OEM business with many global leading brands by enhancing acceptance of made-in Bangladesh products all over the world, along with the nursing of own brand's presence in the international market.
He opined that Walton sees a promising international market as it has a great competitiveness in terms of products' technology, global standard and price compared to other global brands. Especially as many global players are recently in a move to shift their sourcing place from Chain to other countries, Walton in Bangladesh has been significantly emerged as a very important and sustainable business partner for them. And thus he added that though under Covid-19 challenges, Walton has been moving ahead confidently and already achieved some important business deals with renowned global customers in India, Africa as well as Middle East and ready to enter into EU market from 2021.
According to Walton authorities, every air conditioner of Walton is released in the market after obtaining quality control certification from international standard testing lab NUSDAT- Universal Testing Lab.
Dhaka/Milton Ahmed/Nasim