Tk 2000 must be paid to get tax return slip
News Desk || risingbd.com
Published: 18:14, 22 May 2023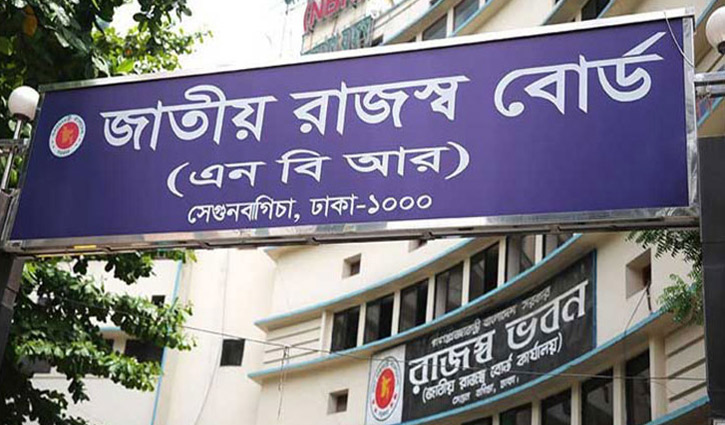 Symbolic photo
Even if there is no taxable income, to get the return deposit slip, Tk 2,000 has to be deposited in the government treasury. However, those who file income tax returns or returns with regular taxes do not have to follow this rule. According to NBR sources, provision is being made to deposit Tk 2,000 in the government treasury in order to get the return slip in the budget of the next financial year 2023-2024.
Even if there is no taxable income in the budget of the current financial year, a slip could be taken by submitting the income tax return along with all the income calculations to get various government services, without paying any tax. The rules mentioned in the new budget are being added to increase the scope and amount of tax.
In this regard, an official of NBR said those who have submitted their income tax returns so far showing zero tax, will have to pay Tk 2,000 to get the return submission slip or acknowledgment of receipt. 40 types of public and private services are not available if the return deposit slip is not taken from the current fiscal year. This rule is being made to force citizens to pay taxes.
Currently, the annual income of male taxpayers is Tk 3 lakh for individual taxpayers, Tk 3.5 lakh for female or above 65 years old male taxpayers, Tk 4.5 lakh for disabled taxpayers and up to Tk 4.75 lakh for war wounded freedom fighters. If the income is below this limit, the taxpayer could have submitted the return showing zero income, in that case no tax would have to be paid. Even if the annual income is one taka more than the tax limit, he/she has to pay minimum income tax.
The minimum tax rate for tax payers in Dhaka North and South City Corporation and Chattogram City Corporation area is Tk 5,000 while in other city corporation areas Tk 4,000. Minimum tax rate in other areas except city corporation is Tk 3,000.
A housewife has only savings, but no taxable income. Two years ago, she bought savings bonds with a bank TIN. Bank return deposit slip instead of TIN has been made mandatory in current fiscal year. There is a provision to deduct tax at source at the rate of 15 per cent on the interest income of savings bonds if slips are not given. And if the slip is submitted, 10 percent tax is deducted at source. In order to avoid tax deduction at additional source, in the current fiscal year, the housewife submitted zero return and took return deposit slip. But, if someone wants to get a slip by submitting the return from the next fiscal year, he/she must have to pay income tax of Tk 2,000.
The tax-free income limit may be increased in the next fiscal year's budget. It was learned that the tax-free life expectancy can be increased Tk 50,000 to Tk 3.5 lakh. Raising the tax-free income limit will leave a large number of taxpayers out of the tax net. It is said that the option has been thought of to keep those taxpayers in the net. However, the tax-free life expectancy for women taxpayers is not increasing for now.
According to NBR sources, in the budget of the current fiscal year 2022-2023, there is no tax on income up to Tk 3 lakh per annum at the individual level. However, income between Tk 3 lakh to Tk 10 lakh is taxed at the rate of 5 percent. 10% tax on income between Tk 10 lakh to Tk 30 lakh, 15% on income up to Tk 40 lakh, 20% on income up to Tk 50 lakh and 25% on income above Tk 50 lakh.
Hasnath/AKA