New Year may bring peace, prosperity in every field
Published: 06:53, 14 April 2019 Update: 15:18, 26 July 2020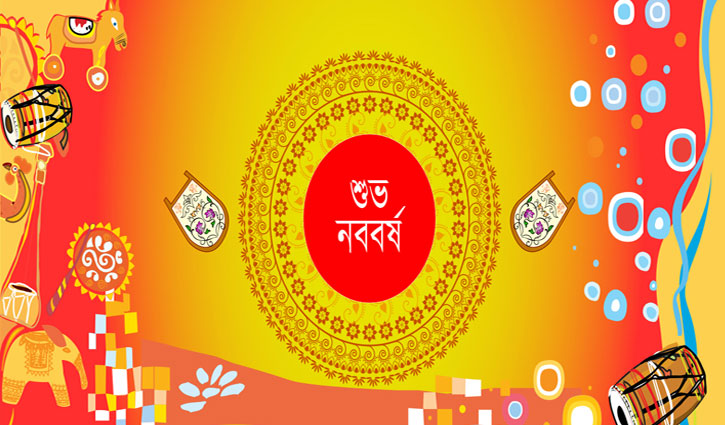 Pahela Baishakh is the first day of Bangla New Year. Bangla New Year or Pahela Baishakh marks the first day in the Bangla calendar. 1426 has started. Pahela Baishakh is one of the most colourful festivals through which the Bangalis bid farewell to the old year and welcome the New Year.

This day shows and reminds our own cultures, values and other identities as a Bangali Nation. The day broke with the chirping of birds as usual, but the singing of "Esho hey Baishakh esho esho" everywhere in Bangladesh gave the day really a festive dimension. Pahela Baishakh holds a special place in every Bangali's heart.

Pahela Baishakh has become the biggest non-communal and universal festival. Rich in culture, tradition and heritage, people of all castes, creeds and classes take the same identity as Bangalis welcome the first day of the Bangla New Year with due fervour, fanfare and festivity. New Year is celebrated for forgetting the mistakes and failures of the past and with the hope of new happiness and prosperity. Through this festival, the Bangalis feel proud. This glory and consciousness have inspired the Bangalis to fight for their rights.

Thousands of people thronged the streets and different popular places in the capital and elsewhere across the country to welcome the Bangla New Year 1426. The traditional Mongol Shovajatras were brought out at divisional, district and upazila levels to reach the traditional programme to the grassroots as it earned the international recognition.

However, business communities, especially in the rural areas, opened their traditional 'Halkhata', new account books, while sweets were distributed among customers to mark the day.

Once Bangalis' economy, politics and culture were involved with Bangla Calendar. At present, in the practical life, the importance of Bangla culture has decreased. Thought we do not try to practice the teachings of Pahela Baishakh in our real lives, but, it is a matter of regret that the mass people are celebrating the day. We are very proud that the 'Mongol Shovajatra' has got UNESCO recognition as world heritage. Basically it is a recognition of thousands of years of rich Bangali culture.

New Year comes after old year. This day comes for Bangalis for a day. It is expected that New Year will bring message of peace, happiness and prosperity for the countrymen. Happy New Year to all risingbd readers, sponsors and well-wishers. Happy New Year 1426.


risingbd / Dhaka / April 14, 2019 / Ali Nowsher/Mukul
risingbd.com