Real rights of labourers should be ensured
Published: 06:04, 1 May 2019 Update: 15:18, 26 July 2020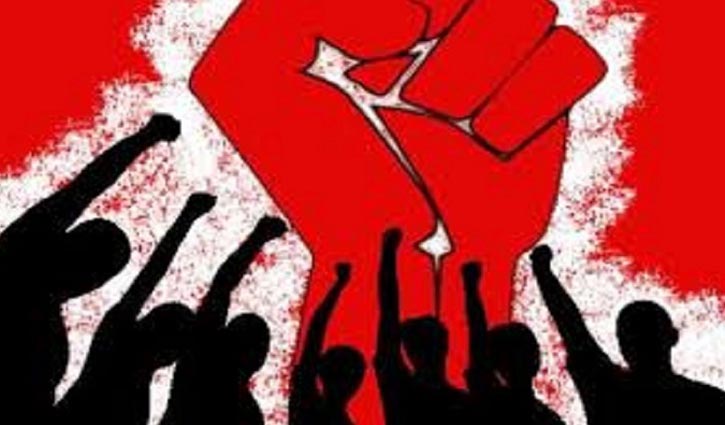 Today (May 1) is the historic May Day. This day is also known as the International Workers' Solidarity Day. It is the day of establishing rights for the workers across the world. The day commemorates the historic uprising of working people in Chicago, USA at the height of a prolonged fight for an eight-hour workday.

On this day in 1886, six workers were killed when police opened fire on a demonstration in the US city of Chicago near Hay Market demanding an eight-hour working day instead of a 12-hour shift. Thousands of workers again took to the streets on May 4 in protest against the firing on workers by police, leaving five more workers dead on the day. Their demonstration did not stop. Rather, it grew more powerful.

On the height of agitation, the authorities had to accept the workers' demand and the eight-hour day was introduced universally. Not only that, an international workers' rally in Paris on July 14, 1889 declared May 1 as the International Workers' Solidarity Day in recognition of the Chicago workers' sacrifice and achievement and since 1890, the day has been observed globally as the International Workers' Solidarity Day.

Basically, various rights of workers have been achieved following the incident of May Day. Their dignity has been increased. Alongside enjoying various facilities, work environment for the workers has been improved in the developed countries. But the plight of the workers from underdeveloped and developing countries was not mitigated. Although the present situation of labour market in Bangladesh somewhat improved, workers here are not getting their rights properly.

Many privately-run industries and factories are not seen to comply with the work-hour set by the International Labour Organisation (ILO). Engaging child labourers in the industries and factories is still continuing by flouting the constitution and international law. Besides, there are many discrepancies in labour market. Female workers are facing salary discrimination. Many factories do not follow the rules of recruitment and termination from job. Many unpleasant incidents are seen to take place in the factories such as termination from job even without prior notice, shutting down factories without paying arrears and incidents of torture on workers. The working class is still away to achieve their dignity socially.

This situation needs to be addressed soon. We have to ensure dignity of labour properly. We should regard workers as a dignified class like the people with other professions. Workers are not only the part of production system, but also they are the citizen of a country and craftsman of achieving economic prosperity. So, we have to pledge to establish the rights of workers on May Day. On this day, our expectation is that rights for the workers in Bangladesh should be ensured properly and the economy of Bangladesh will go ahead with the combined efforts of workers, employers and government.

Our heartiest greetings and best wishes to all working class people around the globe on the occasion of the great May Day.

risingbd/Dhaka/May 1, 2019/Ali Nowsher/Mukul
risingbd.com