Demo continues demanding VC's resignation
Published: 05:33, 24 September 2019 Update: 15:18, 26 July 2020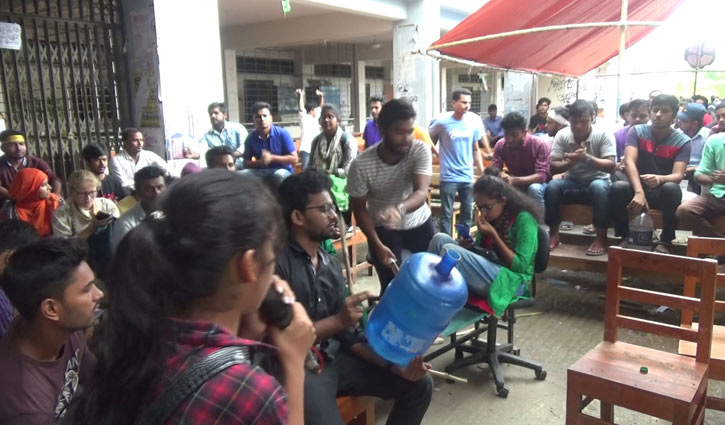 Students of Bangabandhu Sheikh Mujibur Rahman Science and Technology University (BSMRSTU) in Gopalganj have continued their demonstration for the sixth consecutive day on Tuesday, demanding the resignation of Vice-Chancellor (VC) Prof. Khondoker Nasiruddin.
Students took position in front of university's administration building from Tuesday morning and are chanting slogan demanding the resignation of VC.
The number of protesters increased when students from different areas with placards joined the demonstration.
The agitating students took over the control of the main gate of the university to stop any outsiders to enter their campus. A number of police personnel were also seen at the entrance of the university.
Students alleged that there was no freedom of speech on the campus and that no-one could speak against irregularities of the VC.
Gopalganj/Badal Saha/Mukul
risingbd.com