Textbook errors: Meeting Monday to decide on those involved  
News Desk || risingbd.com
Published: 21:48, 21 January 2023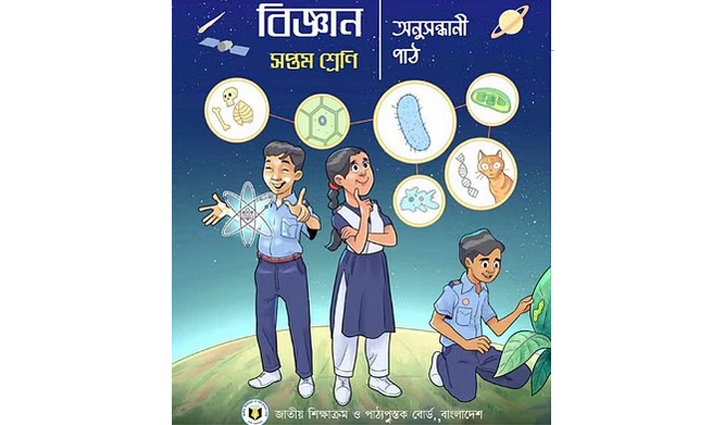 The government has started the education program in three classes of primary and secondary schools experimentally with books prepared according to the new curriculum this year.
The National Curriculum and Textbook Board (NCTB) took notice of allegations of errors and plagiarism in several books of the previous curriculum along with the new curriculum. The organisation has already amended nine errors in three books.
Not the NCTB will hold a meeting with the Ministry of Education to take a decision on those involved in these mistakes. Education Minister Dr Dipu Moni and Deputy Education Minister Mohibul Hasan Chowdhury Nowfel are scheduled to attend the NCTB meeting to be held on Monday (January 23) afternoon.
NCTB Chairman Professor Md Farhadul Islam said the issue of errors is undesirable. We are working on it. Those who make mistakes and engage in plagiarism will not be included in textbooks and related works in future.
He said the corrections of the errors have already been sent. Alongside, the corrections have been provided online and on the NCTB website; Where all the institutions of the country are affiliated. We gave them a directive.
This year students have received two types of books according to classes. Among them, the students of the classes for the first, sixth and seventh have received new books according to the new curriculum. Students of other classes received books in light of the old curriculum.
Among the new textbooks, the first to be discussed is the seventh grade science book. Its first chapter appears in the Biodiversity texts, several parts of which are fully translated from the National Geographic website.
When widespread criticism started on the issue, Prof Muhammad Zafar Iqbal and Prof Hasina Khan, who were associated with the writing and editing of the book, gave a statement admitting responsibility.
Yeamin/AKA