Mahbubul Khalid's songs celebrate World Music Day
News Desk || risingbd.com
Published: 10:52, 21 June 2021 Update: 10:56, 21 June 2021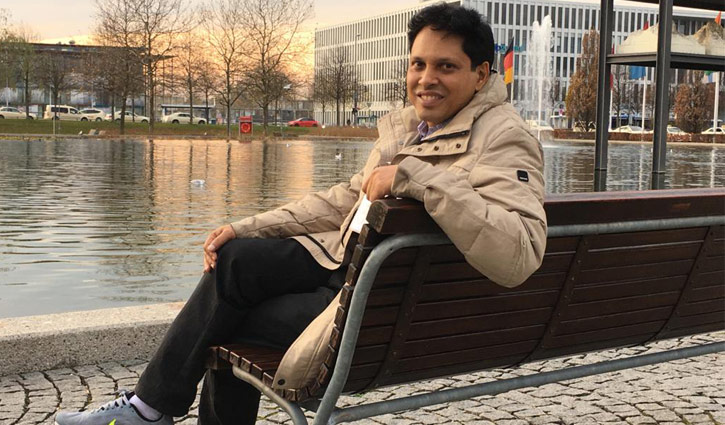 Mahbubul Khalid
The World Music Day is being celebrated today (June 21) across the globe. Also known as Fete de la Musique, the day is observed to honor the musicians and singers for the gift of music, which gives flight to the imagination and life to everything. A world without music would have no meaning to many and World Music Day is observed to celebrate the power of this art.
The day was first celebrated in 1982 on Solstice in France. The then French Minister of Art and Culture, Jack Lange and Maurice Fleuret, started Fete de la Musique in Paris. Since then, music has become very popular in various countries across the globe.
This is a special day to music lovers around the world. It honors musicians around the world and their contribution towards making everything all that more melodious. The existence of various genres in music does not only indicate variety but it also a reflection of the history and culture from where they have emerged from.
Music has the power to do just about anything. It has the ability to make humans feel emotions that they may have been connected to before. Not only that, music is able to heal people during the worst of times.
Noted Bangladeshi poet, lyricist and composer Mahbubul Khalid has penned and tuned hundreds of songs on various issues. He even wrote songs on the theme of music. Among them the lyricist himself composed the music of the songs titled 'Gaane Gaane Biswa Jeno' and 'Ganer Songa' in which Nandita and Sabrina Nowshin rendered their voices.
Meanwhile, popular composer late Ahmed Imtiaz Bulbul tuned two other songs on the subject titled 'Ganei Kotha' and 'Gan Pele Mon'. Somnur Monir Konal and Sabbir gave their voices to the first song while the later is sung by Rajib, Konal and Saran.
The songs have been published on Mahbubul Khalid's musical website 'khalidsangeet.com'. Besides, music videos are also available on the composer's YouTube channel 'Khalid Sangeet'.
It is to be noted that, Mahbubul Khalid has written many songs on renowned personalities, different national and international days, religions festivals, social celebrations, romanticism, philosophy etc. His songs portray the sufferings and possibilities of human being and urge all to establish a violence free universe.
His recent song on Covid-19 pandemic titled 'Corona Ke Voy Koro Na' (Don't get panicked of Coronavirus) has been widely appreciated and created awareness on the deadly virus.
Augustin Sujan/AI