Mahbubul Khalid's song for peace on UN Peacekeepers Day
News Desk || risingbd.com
Published: 11:12, 29 May 2022 Update: 11:13, 29 May 2022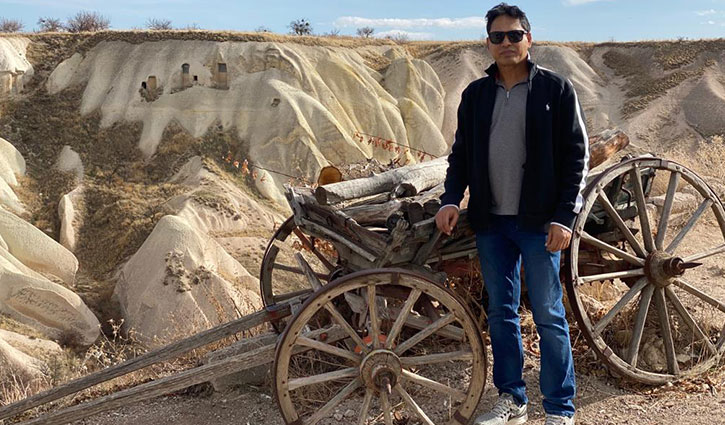 Mahbubul Khalid
The International Day of United Nations Peacekeepers is being celebrated today (29 May). The day is celebrated annually for paying tribute to the contributions of uniformed and civilian personnel to the organisation's work.
The International Day of United Nations Peacekeepers aims to honour nearly 4,200 peacekeepers who had lost their lives serving under the UN flag since 1948. This includes 135 personnel who lost their lives last year.
This year, the theme of the day is "People Peace Progress: The Power of Partnerships". UN Peacekeeping operations observe the day to strengthen bonds with the local populations that have been deployed to serve.
UN peacekeeping is one of the most effective international tools for promoting peace and security and protecting the world's most vulnerable populations. But unfortunately, UN peacekeepers too often sacrifice their lives for the cause of peace.
Writers, philosophers, great politicians along with many others have voiced for establishing peace. Noted Bangladeshi poet, lyricist and composer Mahbubul Khalid is among them.
Mahbubul Khalid has penned many songs on peace and human rights. Among them 'Juddho Noy Shanti Chai' (No more War, we want Peace) is noteworthy. Late composer Ahmed Imtiaz Bulbul tuned the music of the song which called on to establish peace. Young singer Rajib rendered his voice.
A music video of the song has been released on YouTube's 'Khalid Sangeet' channel. Besides, the song has been published on Mahbubul Khalid's musical website 'khalidsangeet.com' and Facebook page Khalid Sangeet.
Mentionable Mahbubul Khalid writes and composes songs for all humankind irrespective of race, religion and caste. To him, music is not for any race or religion, music is for everyone. His songs and poems are rich with the message of love and humanity.
Augustin Sujan/AI