Priyanka Chopra had frozen her eggs in early 30s
News Desk || risingbd.com
Published: 12:46, 29 March 2023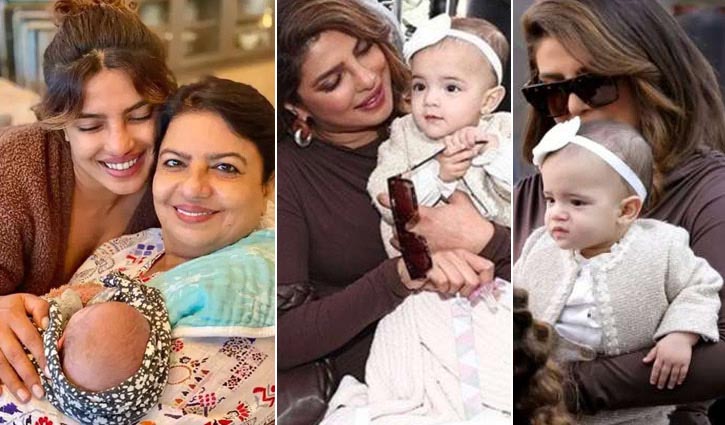 Priyanka Chopra and Nick Jonas became proud parents to their baby daughter Malti Marie in 2022 via surrogacy.
The couple recently revealed their daughter's face to the world and they have been sharing adorable moments with her on social media.
In her new podcast, Priyanka revealed that she had frozen her eggs in her early 30s upon the advice of her mother Madhu Chopra who is an obstetrician-gynaecologist.
"I felt such freedom, I did it in my early thirties and I could continue on an ambitious warpath, I wanted to achieve, and I wanted to get to a certain place in my career. Also, I had not met the person I wanted to have children with. So, with that anxiety-inducing, and with my mom who is an ob-gyn (obstetrician-gynaecologist) going, 'Just do it'," Priyanka said.
She further added that she tells all her younger friends that the biological clock is for real. She said that it gets harder to get pregnant after 35, especially with women who have been working all their lives. She also advised women to save money and freeze their eggs which will give them power over their biological clock. She added that they can work till however long they want and their eggs will be of the same age when frozen.
Priyanka also revealed that she did not want to date Nick at the beginning because she was unsure whether the pop singer would want to have kids at 25. She added that she loves kids and she likes to spend time with kids and party with them more than adults.
"I always knew I wanted kids and that was one of the reasons I didn't want to date Nick because I was like I don't know if he would want kids at 25. I love kids, I have worked with kids at UNICEF, I have volunteered at kids' hospitals, I am like a kid whisperer, and I would rather spend time with children than with adults. I love kids, all our parties are kids and dogs friendly, at our house, you can bring them anytime," she said.
Dhaka/Mukul