China owns 400 nuclear warheads
News Desk || risingbd.com
Published: 12:10, 30 November 2022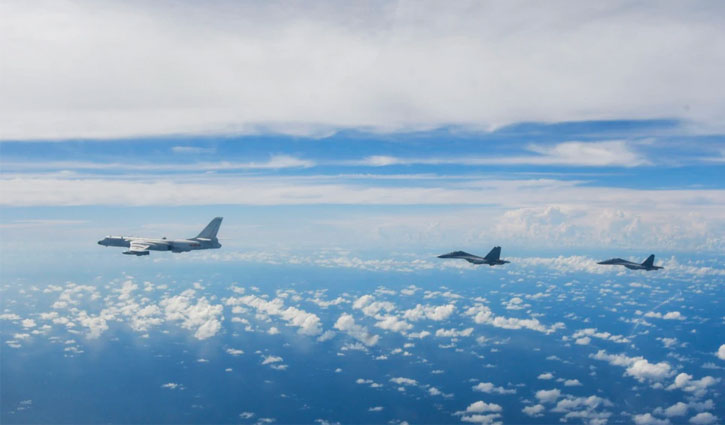 A Pentagon report warns that China now has more than 400 nuclear warheads, approximately doubling its nuclear arsenal in just two years, while its military has increased "unsafe" and "unprofessional" military behavior toward the United States and its allies in the region, especially Taiwan.
The pace of China's accelerating nuclear expansion may enable Beijing to field a stockpile of about 1,500 warheads by 2035, according to the Pentagon's annual "China Military Power" report to Congress that was released Tuesday (November 29).
The United States' nuclear arsenal, with an estimated 3,800 warheads in active status, would still dwarf China's.
The People's Liberation Army Rocket Force (PLARF) launched approximately 135 ballistic missiles for testing and training in 2021, "more than the rest of the world combined, excluding ballistic missile employment in conflict zones," according to the report. It also continued to construct three intercontinental ballistic missile (ICBM) silo fields, which will contain at least 300 new ICBM silos.
The Pentagon report was based on information about China's military capabilities that was collected through December 2021, but it also accounted for some major events in 2022, including Russia's war in Ukraine and Speaker of the House Nancy Pelosi's visit to Taiwan in August, according to a senior defense official.
Bradley Bowman, a veteran and senior director of the Center on Military and Political Power at the Foundation for Defense of Democracies, said the "quantity and quality" of Chinese missiles is "particularly concerning."
"If one looks at the capability and capacity of China's missile arsenal, it's breathtaking," Bowman said, adding that China's military modernization has "methodically and deliberately gone after capabilities specifically designed to defeat the United States."
With inputs from Voice of America
Dhaka/AI