More US weapons supplies mean 'all of Ukraine will burn'
News Desk || risingbd.com
Published: 20:06, 4 February 2023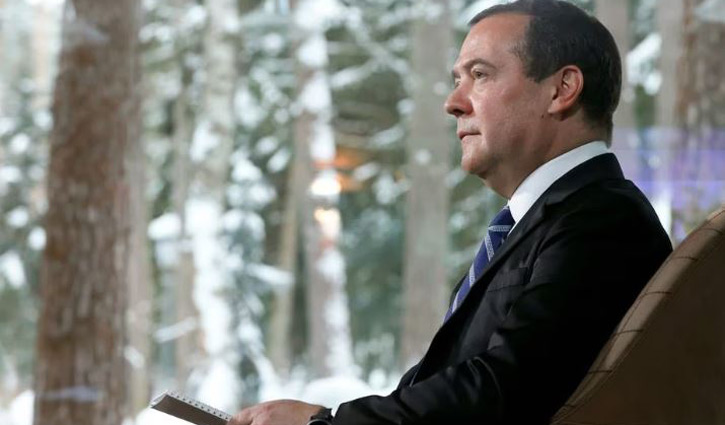 Former Russian President Dmitry Medvedev has said the supply of more advanced U.S. weaponry to Ukraine will only trigger more retaliatory strikes from Russia, up to the extent of Russia's nuclear doctrine.
"All of Ukraine that remains under Kyiv's rule will burn," journalist Nadana Fridrikhson quoted him as saying in a written interview with her.
Fridrikhson asked Medvedev, who as deputy chairman of the Security Council has become one of Russia's most hawkish pro-war figures since its invasion of Ukraine, whether the use of longer-range weapons might force Russia to negotiate with Kyiv.
"The result will be just the opposite," Medvedev replied, in comments that Fridrikhson posted on her Telegram channel.
"Only moral freaks, of which there are enough both in the White House and in the Capitol, can argue like that."
The Pentagon said on Friday that a new rocket that would double Ukraine's strike range was included in a $2.175 billion U.S. military aid package.
With the first anniversary of the invasion approaching on Feb. 24, Russian forces have been on the back foot for the last eight months, and do not fully control any of the four Ukrainian provinces that Moscow has unilaterally declared part of Russia. _Agencies
Dhaka/AKA