DeSantis launches 2024 presidential bid
News Desk || risingbd.com
Published: 12:22, 25 May 2023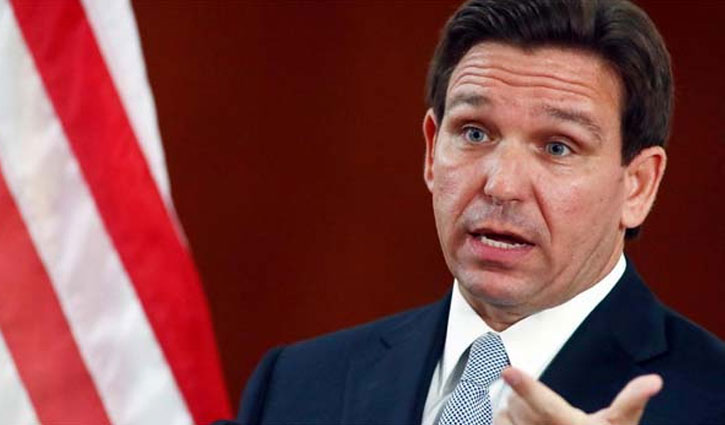 After technical glitches delayed the start by 25 minutes, Florida Gov. Ron DeSantis, on Wednesday announced on Twitter's audio platform that he is entering the Republican presidential primary, setting up a clash with the current GOP frontrunner, former President Donald Trump.
"I am running for president of the United States to lead our great American comeback," he said during an event with Twitter owner Elon Musk and tech investor David Sacks. "But we know our country's going in the wrong direction. We see it with our own eyes. And we feel it in our bones."
With those remarks, DeSantis, who won reelection in resounding fashion last fall and captured the attention of a party longing to turn the page from recent defeats, opened up a new chapter in the campaign to take on President Joe Biden in 2024. DeSantis stepped into the Republican primary later than other contenders, but begins his bid with more campaign cash and support in the polls than anyone except for Trump.
DeSantis, in his opening address to listeners, painted a dark picture of a country he said is going in the wrong direction under Biden and urged Republicans to get behind him.
"My pledge to you is this: If you nominate me you can set your clock to January 20, 2025, at high noon because on the west side of the US Capitol, I will be taking the oath of office as the 47th president of the United States," DeSantis said. "No excuses, I will get the job done."
The Florida governor, who got a decisive boost from Trump during the 2018 primary, did not directly criticize Trump, except for an implied jab that has become a staple of his pre-campaign rhetoric._CNN
Dhaka/AI