Putin admits Russia doesn`t have enough modern weapons
Desk Report || risingbd.com
Published: 20:58, 10 June 2023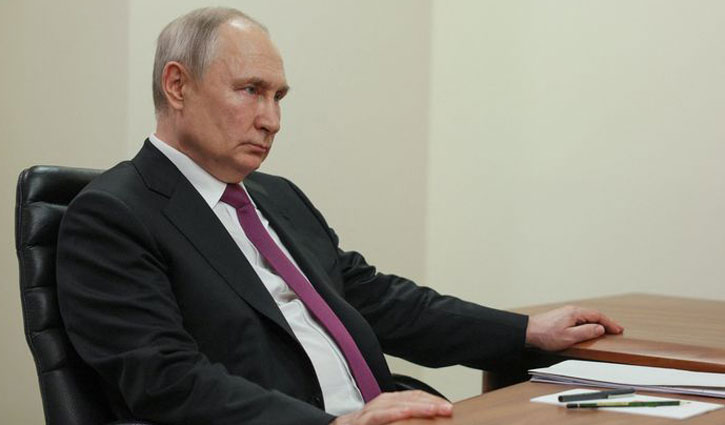 Russian President Vladimir Putin on Friday spoke about what many believe is the beginning of Ukraine's highly anticipated counteroffensive and stated his forces currently don't have a sufficient amount of modern weapons.
Kremlin officials, as well as numerous media outlets, have reported that Ukraine has launched its counteroffensive against Russia in the war that Putin launched more than 15 months ago. Kyiv has not announced the start of the counteroffensive, with officials from the country in recent days stating that offensive strikes do not signal the start of the military campaign.
"We can state with absolute certainty that this Ukrainian counteroffensive has begun, and the use of strategic reserves points to it," Putin said during press conference in Sochi, according to the Russian state media outlet RT.
RT also wrote that Putin "acknowledged that Moscow's troops are facing shortages of modern weapons, and expressed hope that the country's military industry will soon be able to satisfy growing demand."
Though the Russian leader didn't offer any further specifics about the modern weapons he feels his country is lacking, his forces have expended a great deal of munitions during the war. In addition, the rate of Moscow's missile attacks have also increased in recent weeks.
World officials have speculated for months that Putin could soon run out of his modern missiles, while reports have suggested that his military has resorted to pulling old tanks out of storage due to heavy losses of armored vehicles in Ukraine.
Tass, another Russian state news agency, reported that Putin also said during the Sochi press conference that Ukraine has not been successful with its counteroffensive.
Putin added that it is not known "whether the [Ukrainian] offensive has bogged down or not," before adding that "it can be stated that all attempts made so far by the counteroffensive have failed."
Agencies
Dhaka/Nasim