Hilsa fishing banned for 22 days from Oct 4
Published: 16:21, 22 September 2021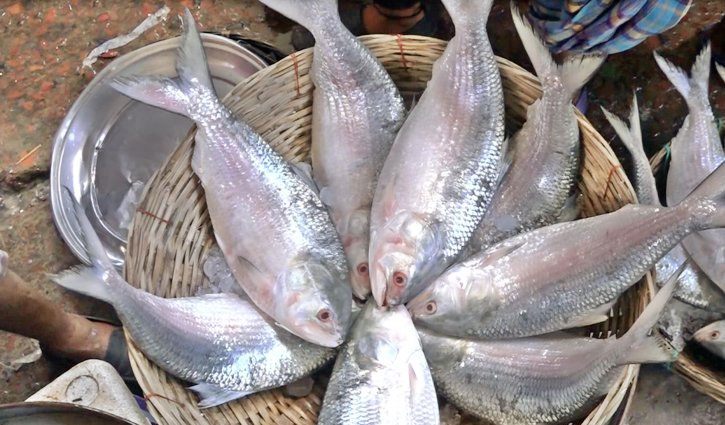 Considering the breeding season of the national fish Hilsa, all types of fishing in the Bay of Bengal and Hilsa roaming rivers has been banned for 22 days in October.
The 22-day ban on catching, selling, hoar ding and transporting of people's favourite hilsa fish will come into effect from October 4 (midnight) to October 25.
A press release signed by Iftekhar Hossain, Public Relations Officer (PRO) of the Ministry of Fisheries and Livestock revealed the matter on Wednesday (September 22).
Scientific research has shown that 15 days before and after the full moon in October, Hilsa fish come to the freshwater rivers and estuaries of Bay of Bengal to lay their eggs. That is why, like in previous years, to protect mother Hilsa, all types of fishing will be stopped at this time of the year.

Dhaka/Naymuddin/AKA