PM explains reasons for hiking prices of gas, electricity
News Desk || risingbd.com
Published: 18:55, 8 February 2023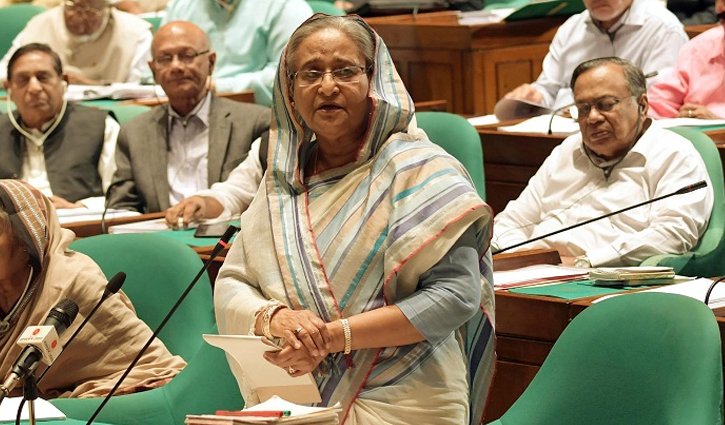 File photo
Prime Minister Sheikh Hasina has told the parliament the reasons why the government has been forced to increase the prices of gas and electricity.
She said this in reply to a tabled question of Fakhrul Imam, a member of Parliament of the opposition Jatiya Party in the National Parliament on Wednesday (February 8).
Speaker Dr Shirin Sharmin Chaudhury presided over the session.
Sheikh Hasina said the wholesale and retail prices of gas and electricity were hiked due to the use of imported liquefied gas, increase in the price of gas and fuel oil in the international market, investment in the development of power generation, transmission and distribution systems to provide uninterrupted and quality electricity facilities, coordination between production costs and selling prices, adjustment of the price of electricity against the foreign currency.
She also said the amount of subsidy in the power sector in the fiscal year 2021-2022 was about 30,000 crores. Considering the overall economic condition of the country, the government has increased the prices slightly with the aim of gradually reducing the subsidy in the electricity sector.
She further said in the context of the Russia-Ukraine war, there is instability in the prices of all types of energy worldwide. Other costs related to energy, such as insurance costs, risk costs, bank interest, adjustment of taka value against the US dollar have increased the expenditure in the energy sector as a whole. As a result, the import price of liquefied natural gas (LNG) in the world market has increased to an abnormal amount, so the government has been subsidizing a large amount of money in this sector.
The Prime Minister said in order to meet the increased demand of gas for power generation during the current agricultural irrigation season, upcoming Ramadan and summer, to keep the production uninterrupted in the industrial sector and to continue the production of captive power produced by various factories under their own management for export, this increased demand must be met by importing LNG at a high price from the spot market. Due to this, the government has decided to increase the price of gas used only in electricity, industrial, captive power and commercial sectors, leaving other consumer categories unchanged. The process of importing LNG from the spot market is ongoing to meet the demand of gas in the sectors.
She said the government has undertaken various activities to keep the price at an affordable level by preventing wastage of electricity and gas. Notable among which are - disconnection of illegal electricity and gas through regular campaign, fine, taking legal action etc.
Asad/AKA