HWPL official visits risingbd
Desk Report || risingbd.com
Published: 22:10, 27 May 2023 Update: 22:27, 27 May 2023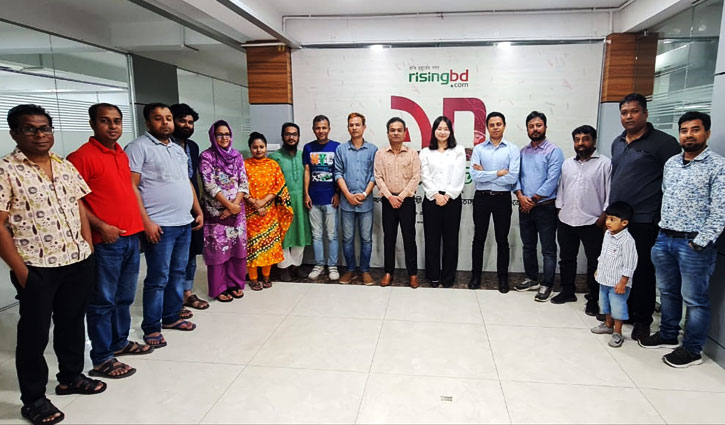 A top official of Heavenly Culture, World Peace, Restoration of Light (HWPL) has visited the office of the popular online news portal risingbd.
Alex Kim, Vice General Director, Department of IPYG Global 03 Branch of HWPL, arrived at the risingbd office around 10:00 am on Wednesday (May 24).
Walton Deputy Managing Director (DMD) and risingbd managing committee president Humayun Kabir, Walton Deputy Executive and risingbd Chief Administrator Rabiul Islam Milton and Executive Editor Taposh Roy, welcomed the official of South Korea-based organization HWPL.
The HWPL official visited risingbd newsroom, reporting desks, sports, Feature, English and Web sections. Later, she joined a photo session there.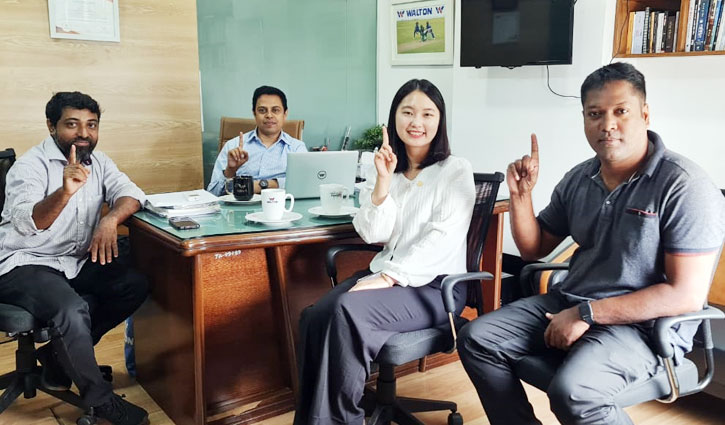 Alex Kim said, we have been familiar with Risingbd for a long time. It was very nice to come to the office. Hope the relationship with Risingbd will go forward in the near future.
Humayun Kabir, risingbd managing committee president, said HWPL's activities for peace with the slogan 'We Are One' are truly admirable. May they continue their peaceful activities in Bangladesh too, best wishes for them.
Meanwhile, risingbd assistant news editor Saif Barkatullah, senior sub-editor Shah Matin Tipu, Ibnul Qayum Sony, Tanzina Eva, Yeasmin Sumi, Aminul Shanto, Mostafijur Rahman Nasim, Ismail Hossain, Arif Ahmed, Amirul Islam, Manzurul Alam Mukul, Tauhid Mizan, Aminul Islam and others attended the function.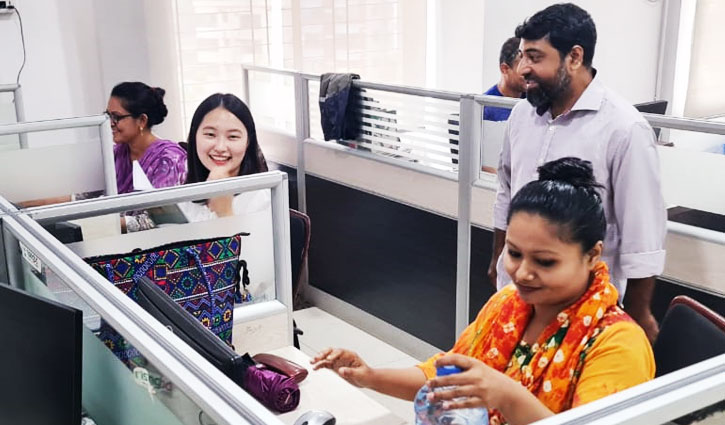 Heavenly Culture, World Peace, Restoration of Light (HWPL), has been conducting citizen-centered peacebuilding activities to create "a culture of peace" advocated by the UN and international community to set up an environment of peaceful coexistence since the World Peace Summit in 2014.
Dhaka/Sony/Nasim