Attaining revenue targets is possible: Finance Minister
Published: 20:57, 2 June 2023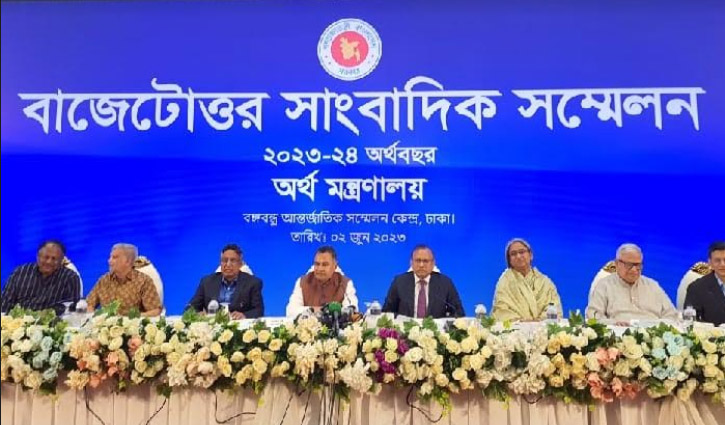 Finance Minister AHM Mustafa Kamal has said that when the Awami League government assumed office in 2009, the revenue collection target was only Tk 59,000 crore, but with the passage of time, it has reached around Tk 2,95,000 crore. So, the achievements are not small. We will be able to attain it, Insha Allah.
The Finance Minister said this while replying to the questions of journalist at a post-budget press conference held at the Bangabandhu International Conference Center (BICC) on Friday (June 2) afternoon.
Mustafa Kamal said that the government did not fail in fulfilling the commitments of the budget over the years, adding, "We won't fail this year and also in the coming years too...it's my firm belief that we won't be defeated, we'll be victorious, Insha Allah."
In response to a question about the laundering of undisclosed money (black money), the Finance Minister said in the last year's budget, I had said that if someone brings undisclosed money into the country, then no tax would be paid on that money. Even after giving this opportunity in the last budget, no undisclosed money has come to Bangladesh till now. Therefore, this year's budget has not kept the scope of whitening the black money.
In reply to another question, he said I have already said that our budget is for the people of the country and elections are also for the people of the country. Except for one, the other is inactive. We are working through the budget to keep both running. Alongside, if there is any benefit for the election, there will be. It will be for the people and people will get the share of it.
NF/AKA