Bangladesh's democracy will not run in form of foreigners: Quader
News Desk || risingbd.com
Published: 16:11, 20 January 2023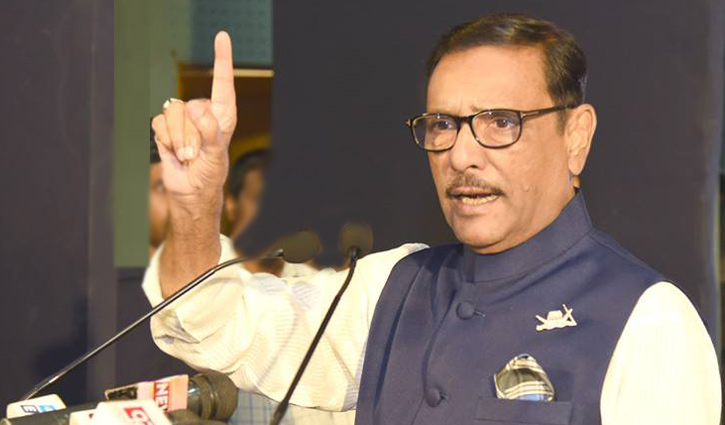 Obaidul Quader (file photo)
Awami League General Secretary Obaidul Quader has said that the democracy of Bangladesh will not run in any format of foreigners in the election system, but there is no obstacle if they come as observers.
He said this while speaking at the party's relief and social welfare sub-committee distribution ceremony at the Awami League central office on Friday (January 20).
Obaidul Quader said the slogan of democracy does not fit for them who steal clothes of democracy. We want to institutionalize democracy under the leadership of Prime Minister Sheikh Hasina. All the achievements of democracy in this country are ours. Our leader Sheikh Hasina was at the forefront of unchaining the shackled democracy after 1975. Under her leadership, democracy has been unchained.
"We want to say, this democracy is a developing process, as time changes, we will try our best to develop democracy in the midst of hundreds of obstacles," he added.
The Awami League general secretary said the democracy of Bangladesh will not run in any form of foreigners in the election system, and the foreigners have not said anything about the caretaker government. Because there is no caretaker system in their country. Why is BNP's conspiratorial politics in name of unnecessary caretaker government in Bangladesh? In fact, BNP will lose by government's development and achievement. they are disoriented today. They complain to foreigners, who never say anything in favor of BNP.
Parvez/AKA