Bangladeshi Selim now in search of cricket talents for Australia
Saiful Islam Riyad || risingbd.com
Published: 18:22, 22 June 2022 Update: 02:31, 23 June 2022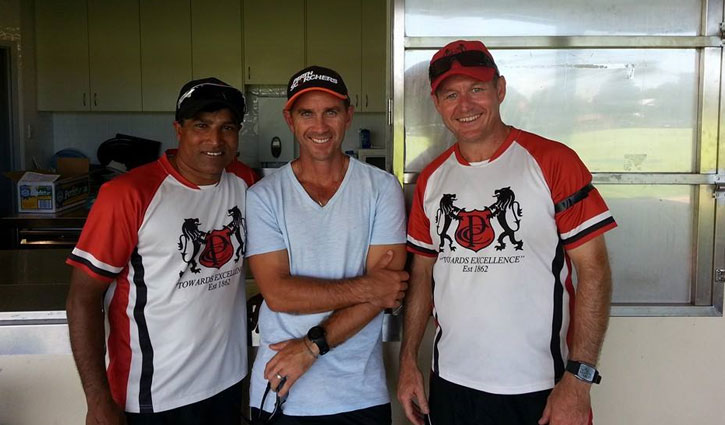 To provide the identity of the Australian cricket academy, it has written a line in its website "Selim Rahman is the Head Coach and Founder of the Perth Cricket Mentoring."
Selim Rahman now has become the cricket coach of that country that has become world cup champions for five-time.
The former cricketer, who played for the national team in an international match, is now fully involved in the coaching profession in Australia.
As a previous international player for the national team of Bangladesh and an official cricket Australia coach, Salim Rahman carries experience and various qualifications to reinforce his coaching abilities.
The full name of Selim Rahman, the founder of Perth Cricket Mentoring, is Mahbubur Rahman. Though most of the former Bangladeshi cricketers are involved in the country's cricket but, Selim has chosen foreign land to live. That's why his name is unknown to many people. He is making cricketers for the country that has achieved the highest success in cricket, staying at a far distance about 9000 miles away from his birth place.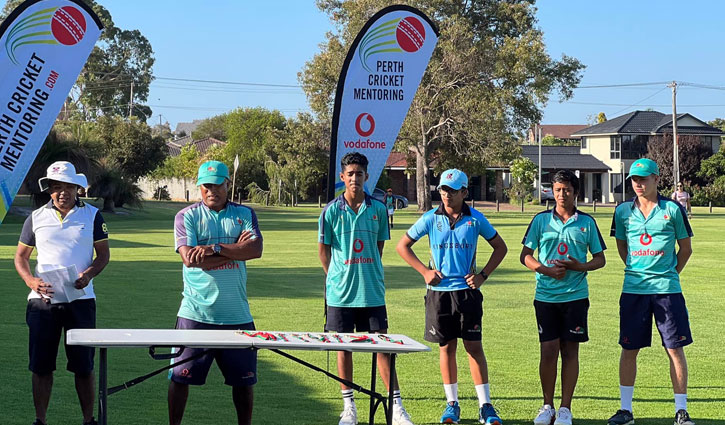 Who is this Selim? Why he had left the country for Australia? How he established an academy? Lots of questions have been raised. The person himself disclosed those queries. Let's get into the flashback.
Selim was born in 1969 in Mymensingh. He started his cricket career through school cricket building. From then, he started to move forward and played in Dhaka's field along with Akram Khan, Aminul Islam and Naimur Rahman Durjoy. Selim was an all-rounder, a right-handed batsman, and a bowler. He was also good at fielding too.
In 1999, Selim debuted in international match against Zimbabwe. That was his first and last match in his whole cricket career. He had played cricket in big club like Abahani for a long time. Selim was named as standby player in 1999 World Cup. Getting no scope in main squad, he curtailed his international cricket career there.
Then, after a couple of years, he left his country for Australia. He mainly chose that cricket-playing country to stay in cricket.
The reason behind leaving his homeland was- rejection? He replied, "No. There was nothing like rejection. It happed to bring a change. Its not like to get a better life. The only answer is – actually I left my country to get a change."
Not only himself, he had also a plan for his family members too. Selim moved to Australia with his whole family. His wife is working as a discipline-lead in a university there. The Bangladeshi-born coach has an 18-year-old daughter and six-year-old.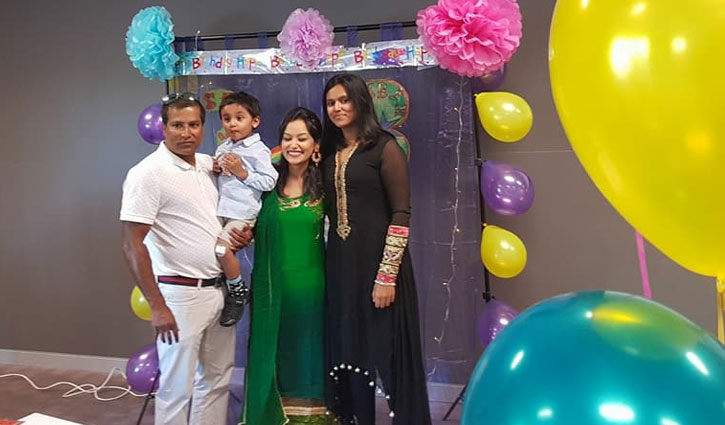 Salim said, actually staying in Australia is now for the family too. So that I can ensure a better environment, education and health for them.
It was not an easy matter for him to a make shelter there in a well-balanced and hard-rules-maintained country like Australia. Maintaining several rules of cricket Australia, Selim has managed to come in this stage. He has completed level-two coaching. He worked in field-level cricket and club cricket for a long time. Then, he established Perth Cricket Mentoring five years ago.
"When I left Bangladesh and came to Australia, my only purpose was to migrate in a cricket playing country. So that I can use my talent. Because, when I played cricket in Bangladesh, I used to perform very well at domestic tournaments. However, I could not secure any spot in the national team," Selim said.
Selim also said, "Now here in Australia, I do level-two coaching and then I become high-performance coach. I had to work in field level to touch level-two. They didn't allow me to work in level-2 directly. After working there for a long period, I joined club. Initially, I joined Western Australian Cricket Association and established the academy."
Although he worked as a head coach, his main job was to find talent. Then, he teaches them practically. Australian coach like Brad Hodge takes special program there. Hundreds of cricketers of different ages learn cricket at his academy now.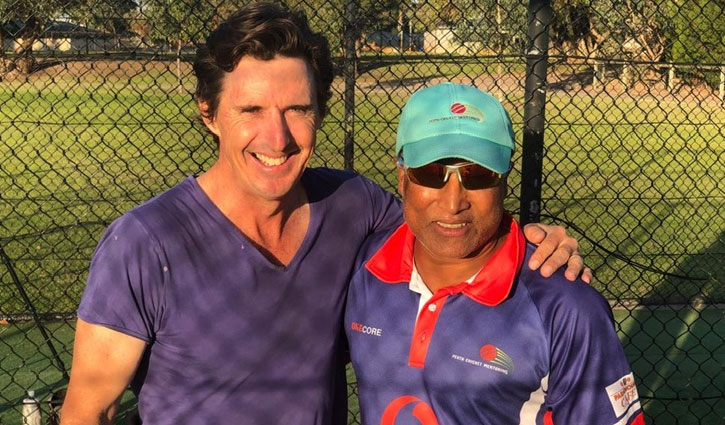 Selim put his opinion while talking about Bangladesh cricket's current condition. He opined that Bangladesh's ODI is much stronger now. About the failure in Test cricket and T20 of Bangladesh team, he pointed at the lack of mentality-emotion and power-hitting issues.
He opined that the infrastructure here, facilities in field-level, logistic supports, coaching facilities are the highest level. Specialists work in field level.
"We need to make root-level cricketing should be made stronger in our country. I don't know the current condition there. In our time, there was no such thing in the root levels. Cricket in school level is a great platform," Selim added.
How time does fly! The cricketer who was refused to get scope in the world cup for his own country, now search talented cricketers for Australia.
Dhaka/Nasim