'I try to teach myself a new thing everyday'
Published: 06:13, 17 June 2020 Update: 15:18, 26 July 2020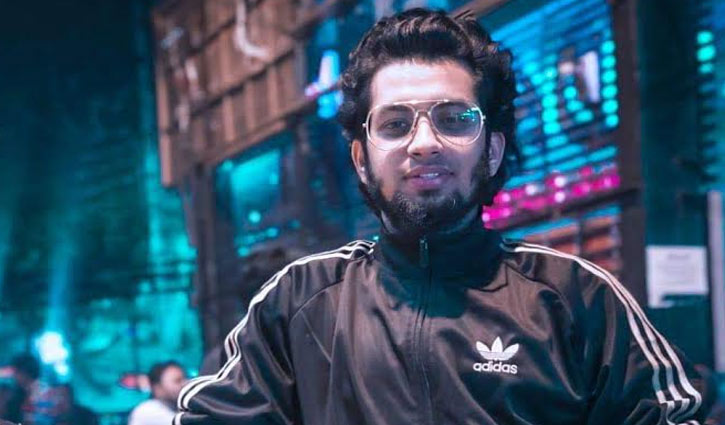 risingbd, country's leading and popular news portal, is publishing stories on persons who have shown success in various fields. As part of its efforts, Nabila Nowshin is writing stories under the banner 'In series #30days30souls'. Recently, she talked to Galib Khan who is a businessman, a great dancer and a dance teacher. Also, he is the founder of the HipHop dance crew of Bangladesh named 'Blue Poppers'. In the candid chat, Galib Khan talked about his childhood, education life, HipHop culture in Bangladesh, achievements, future plans and more which are given below.
Hello, how are you?
Hello! I'm doing fine Alhamdulillah, thank you. How are you doing?
I'm doing great. So, what's your full name and nickname?
My full name is Abdullah Galib Khan and my nickname is Galib.
From where you completed your S.S.C and H.S.C?
I completed my SSC from Dhaka Residential Model College and HSC from Dhaka City College.
Where and in which subject you are studying currently?
I have completed my bachelor's degree in business administration which is BBA. Right now, I am doing my masters in law, which is LLM.
Where are you working right now?
I have my own business, it's a real estate business. Apart from that I am a dance trainer at Saint Joseph School along with some of my crew mates.
Where you used to live in your childhood? Tell us one memorable story from your childhood!
I have lived in Dhanmondi, Shankar since my childhood. It's a vital area inside Dhaka city.
I have many childhood memories, I don't know where to start from and where I should end. I was very naughty in my childhood, still now I am a very jolly minded person.
One of my childhood memories is that once I bunk my school, went out for a football match. Suddenly, I saw my mum crossing the road nearby. Somehow, I managed to escape the place. Then when I came back home, my mum said "I saw someone like you playing in the field". I was so happy that she couldn't guess that it was actually me.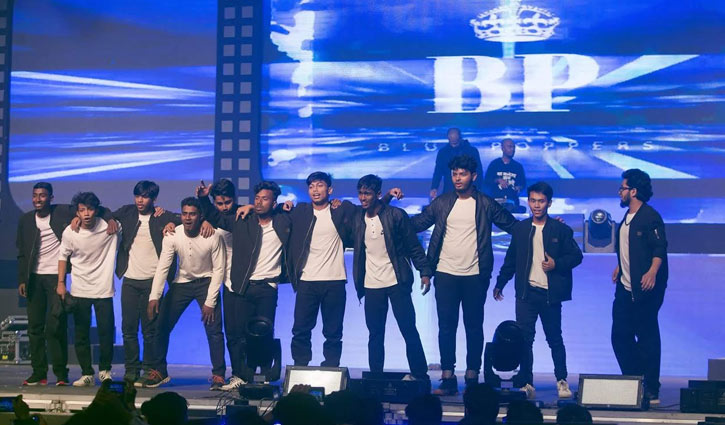 Do you want to give any advice to an 18-year old yourself?
Well, I have made many mistakes in my life too. As my motto is; either you win or you learn, nothing to lose. So yes, at my 18's I could have been more active, wise and made better use of my brain. Mostly important, be stable and put more attention in anything I do. Keep more patience in any work.
Is there anything that you wanted to achieve from your childhood and now you have got it? If yes, then what is that and how do you achieve that?
Since my very own childhood I always wanted to be a businessman. As we all know, doing business is actually doing a war. So, since my childhood, I always wanted to be a leading army general of this war. So, I started doing business as a soldier and now I could say I'm quite an established person in my zone. I'm yet not the army chief of the business but yes, I could be compared as a commander in chief of the related field. So, I would say, I always wanted to be a successful businessman and Alhumdulliah today I'm a successful businessman.
Now if you ask me how I have turned into a businessman, this story won't end so easily. So, in short I want to say I have always tried my level best to be an ethical businessman and this helped me the most to gain people's trust. And as we all know trust business.
In this moment we all know we have got some precious free time. So, what are you doing with this time? Are you doing something productive? Share it with us! We would love to know your activities.
In this whole quarantine period, I have been doing many productive works like - I'm improving my martial arts skills, practising real hard. Also trying to upgrade my dance skills and yes, there is an interesting subject called Islamic eschatology, I'm studying this subject and attending online classes now.
What is your dream job?
My dream job is to open a school and teach free martial arts to everyone, especially girls. It's a very important and a must needed thing for our present society.
I see, you are very good at dancing and you are the founder of "The Blue Poppers BD". Since when did you start to dance and when you feel like creating that group? Share your story with us!
2004 is the time when Bangladesh got introduced officially to a culture called HipHop culture. I have been into HipHop since then. HipHop has four elements, one of them is dance.
Yes! I am a dancer. So, I have been dancing since 2009. It was basically in a family function when I realised that I could be a dancer and dance is what I am destined with. But the crew (Blue Poppers BD) was formed in 2013. Back in time there were not many street dance crews in Bangladesh, so to cover up the crisis and practice under one ground, we thought to form a group.
What kind of performance "The Blue Poppers BD" presents and what kind of plan do you have to do with your team in future?
We basically focus on HipHop choreographing such as popping, breaking and other dance styles. Apart from that we have done-Tron, UV light etc form of dance.
On an average, we do 2-4 stage shows in a month, we have done many music videos, TVCs and other dance activations. We represented Bangladesh internationally in India on an event called-*The Culture*, also we were selected for The World HipHop Dance Championship-USA. But we couldn't make it up there due to VISA issues. These are some of our big achievements for now, apart from these we have many other trophies and titles, which can be seen on our social media pages. And now we have our very own YouTube channel, where we work as official content creators.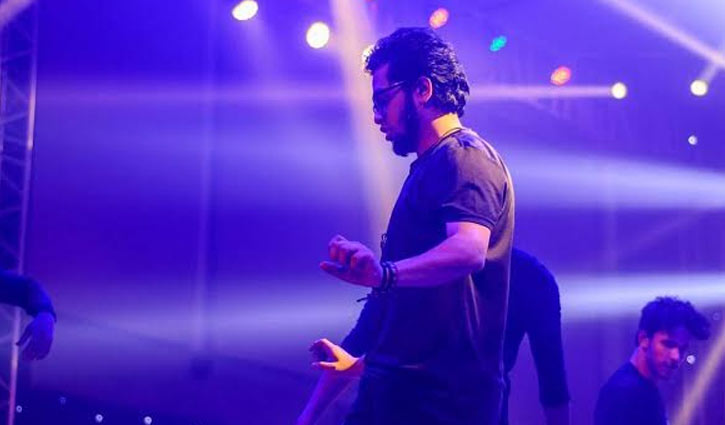 I can see, you and your team give us various kinds of performance, which is really awesome I must say. But do you have any plans to make your own dance school somedays?
Thanks a lot for supporting our work. Our day and night efforts are just to keep a smile alive on our very own followers. Because they are our family members.
And yes, we have a plan to open up a dance school. Actually not just a dance school, rather a ground where people can learn dance, martial arts, gymnastics and other essential things in order to maintain a good sport and body physics. Because kids nowadays have actually forgotten those. So, a school where people can learn a culture and sports at a time is a must need.
If you were not a dancer then what will you choose to do passionately?
Hahaha! Well, if not a dancer, I might have tried my level best to join the army or try to at least be a martial artist teacher.
What do you like to do in your pastime?
I usually study a lot on my pastimes. Not any specific subject or issue, rather I like to learn and know about various things around and obviously try to teach myself a new thing almost everyday.
After 10 years where do you want to see yourself?
Well, after 10 years from now, I want to see myself as a successful businessman, a successful crew founder with 15 other lions strongly running the crew and a successful youth politician, speaking on behalf of the youths.
So, In series #30days30souls you are one of those 30 people. How do feel to take part in this?
30 days 30 souls. The title explains it all, how enthusiastic and motivating the campaign is for both the youths and us. I'm very glad and happy that you have invited me to share some words of mine which might inspire someone and help to have a better philosophy of life. May this campaign find its highest expected success and help the society more and more. Thank you once again.
And also, there are 29 more people like you who are passionate about their work and doing great for the world. Do you want to give any message to them?
Assalamualaikum to all the other 29 people. I am glad to share my voice with you all. Also a great opportunity for me to learn something from the other 29 great souls. Hope we can create an alliance in the near future if needed for a greater society and help others to grow more.
To everyone who reads the story, my message would be, stay with Allah, stay happy, only words can change the world, so discussion is the only solution. Thank you.
Dhaka/Mukul
risingbd.com