Over 100 jute mill workers fall sick
Published: 07:21, 12 December 2019 Update: 15:18, 26 July 2020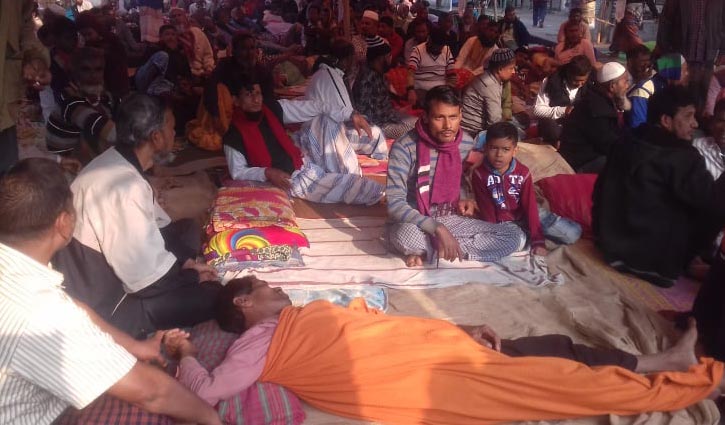 Over one hundred workers of nine state-owned jute mills fell sick till 11.30am on Thursday, the third day of their hunger strike.
Most of the workers who fell sick were taken to Khulna Medical College Hospital in the morning.
Khalilur Rahman, joint convener of State-Owned Jute Mill CBA and Non-CBA Sangram Parishad, said the workers fell sick due to cold and hunger. "Of them, 25-26 got admitted to the hospital while the rest were given saline at the spot," he said.
Rahman said a meeting was held with State Minister for Labour and Employment Begum Monnujan Sufian at her residence on Wednesday night. Sufian asked the workers to postpone their strike until December 15.
"The workers rejected her call and vowed to continue protest until their demands are met," he added.
The workers are observing a fast-unto-death strike to press home their 11-point demand including implementation of the wage commission, payment of regular wages, cancellation of public-private ownership of mills and allotting necessary fund for jute sector.
Khulna/Nuruzzaman/Mukul
risingbd.com