PM asks all to remain alert about long-term floods
Published: 20:49, 10 August 2020 Update: 21:20, 10 August 2020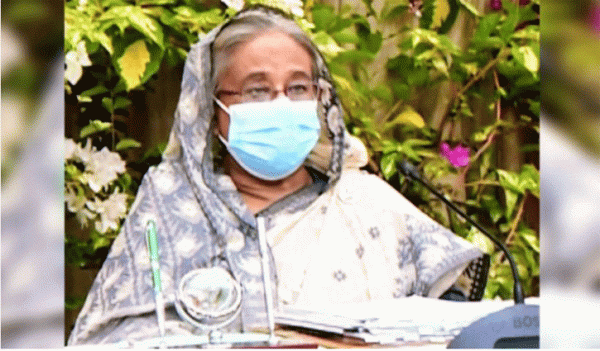 Expressing apprehension about long-term flash floods in mid of the Bangla month Bhadra (at the end of August), Prime Minister Sheikh Hasina has asked the authorities concerned to take preparations in advance alongside being alert about the floods.
She also directed the authorities concerned to adopt rehabilitation programme.
The prime minister came up the directives at a regular weekly cabinet meeting held virtually on Monday (August 10).
After the meeting, Cabinet Secretary Khandker Anwarul Islam told a news briefing at Bangladesh Secretariat here.
The cabinet secretary said, "A discussion on floods and rehabilitation programme has been held in today's cabinet meeting. The prime minister has made us aware especially about the flash flood in mid of the Bangla month Bhadra (at the end of August) which may persist for a longer time. India's weather department predicts a possibility of more rains. For that reason, the premier particularly cautioned us about the flood. We have to remain prepared as a long-term flood may happen."
He simultaneously said the prime minister asked the authorities concerned to quicken the rehabilitation since the existing water level of the major rivers such as the Padma and the Jamuna have continued to decline for the last few days.
Dhaka/Naymuddin/AI