A physician of Fultola health complex came under a knife attack allegedly carried out by his former colleague at his chamber in Fultola upazila on Monday morning.
The injured, doctor Uttam Kumar Dewan, 40, is a pediatric consultant of the health complex while the attacker Mohsin Gazi is a sub-assistant community medical officer of Narail district sadar sub-health complex.
Officer-in-charge (OC) of Fultola Police Station Md Monirul Islam said Mohsin went to the chamber of Uttam around 10:30am and stabbed him indiscriminately, leaving him critically injured.
Legal action will be taken against Mohsin, the OC said.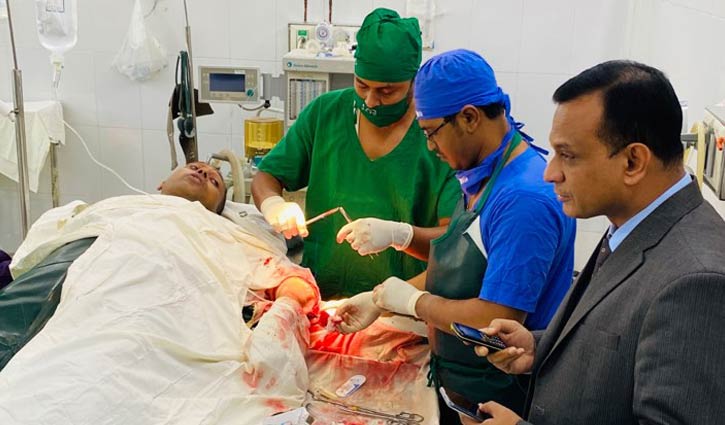 Hospital staff, however, managed to catch Mohsin with the knife when he was trying to flee the scene. Later, he was handed over to police.
The critical injured physician was sent to Khulna Medical College Hospital.
Khulna/Nuruzzaman/AI