Int'l conference on 'Engineering Research, Innovation' at SUST
SUST Correspondent || risingbd.com
Published: 11:02, 27 February 2021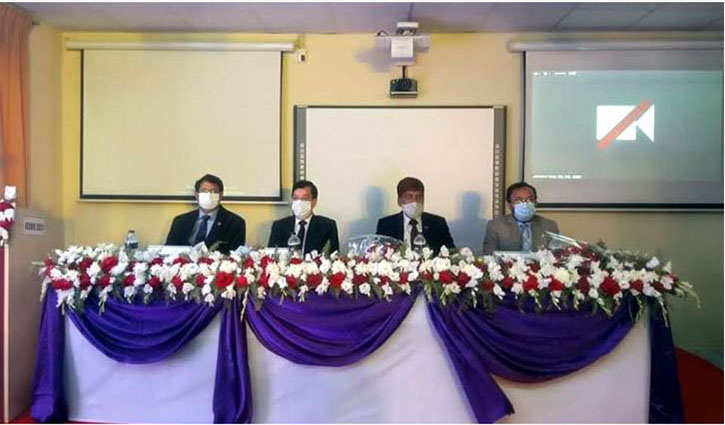 The three-day International Conference on Engineering Research, Innovation and Education 'ICERIE-2021' has been started at Shahjalal University of Science and Technology.
The conference is being organized internationally for the 6th time at the initiative of the Faculty of Applied Sciences and Technology of the University.
The conference was started at 11am on Friday with a Zoom Meeting in the Virtual Lab of the University's IICT building.
Professor Farid Uddin Ahmed, the Vice-Chancellor and the main sponsor of the conference said, 'I believe that this conference is a great opportunity for recognized researchers and the industrial community. Internationally, researchers and inventors from home and abroad are participating in this conference. There will be a global discussion on various types of technological research and innovation and their effectiveness.'
Professor Anwarul Islam, treasurer of the University and sponsor of the conference, President of the Conference and Dean of the School of Applied Sciences, Prof. Mushtaq Ahmed, and conference secretary Professor. Muhsin Aziz Khan were also present.
Accredited researchers from 14 countries, including USA, UK, Italy, Germany, Belgium, Belarus, and Canada, are presenting their research papers at this year's conference.

SUST/Masud Al Razi/Mahfuz