Great opportunity to build career in banking profession
Campus Desk || risingbd.com
Published: 13:24, 22 March 2021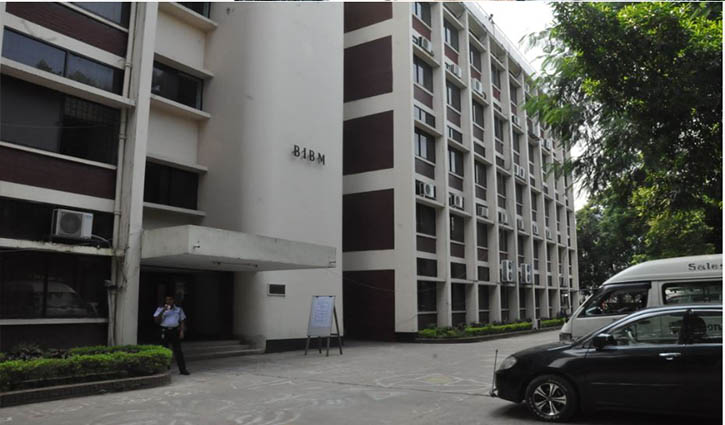 The Bangladesh Institute of Bank Management (BIBM) is a unique national institution providing education, training, research and consulting services in the financial sector, especially in the banking sector. It is the highest institution of education in professional banking. It is said that BIBM is a unique educational institution for building a career in banking. The Masters in Bank Management (MBM) conducted by the institute is currently a popular specialized degree for young people aspiring to become bankers.
A graduate of any background can easily get a job in a bank by pursuing a Masters (MBM) in Bank Management and gaining in-depth education in all aspects of the banking business. As MBM's education system is largely practical, its students get more opportunities to become proficient in banking. In addition, they get the opportunity to come in contact with prominent people in the banking sector from home and abroad. More than 1400 students have already completed this degree who are currently working with repute in various financial institutions besides public-private banks.
BIBM Director General Md. Akhtaruzzaman said the two-year and four-month MBM degree organized by BIBM is jointly awarded with Dhaka University and if it is done properly, it is much easier to get a job in the banking sector.
MBM course is conducted under Dhaka School of Bank Management (DSBM). Asked about this, DSBM Director Prof. Md Nehal Ahmed said, banking sector is one of the largest corporate sector in the context of Bangladesh. Therefore, MBM degree opens the door to the banking sector for those who want to build a career in this sector. An excellent combination of theoretical and practical knowledge is the MBM degree through which students can easily adapt to the banking sector.
BIBM has started the process of admission of new batch in MBM. Graduates in any subject can apply for MBM admission. His total schooling time should be at least 16 years. However, to apply for admission, there must be at least one first division in education and no third division. In addition, a batch of MBM (Evening) courses with the same qualification is admitted every year. For MBM program, one student has to complete 66 credits in 20 subjects.
Initially, BIBM's goal was to build skilled human resources through training of officials associated with the banking sector. But over time, that is likely to change. Apart from bank officials, the institute is also imparting education and training to emerging new and enterprising students. And for that the academic program MBM has been launched.
So this course can be very useful for those who want to take banking as a profession. In many cases, job opportunities are available only through oral examination. Moreover, scholarships are given to meritorious students by various banks.
Everyone has to come through the admission test. For the admission test, the applicant has to take part in the admission test for 120 minutes. The exam is allotted 60 minutes to answer the MCQ or objective question and the written question is to be answered within 60 minutes. The oral test is called for based on the results of the written test. Out of those who have passed the oral test, 50 to 80 who get the highest marks based on the results get the chance to be admitted.
Dhaka/Mukul