Know how Reflective Teens breaks societal pattern
Rajib Shohan || risingbd.com
Published: 17:58, 25 July 2021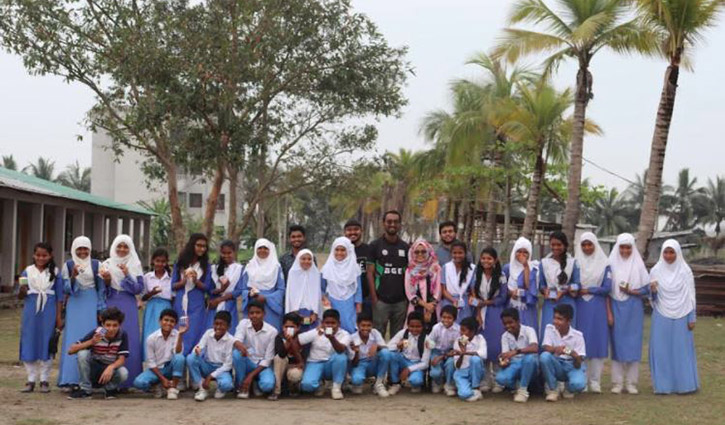 Reflective Teens (RT) is a teen-based creative platform established in early 2013 that has been working since then to nurture the young creative minds of Bangladesh.
RT now is changing the mindsets of the people in Bangladesh. They are breaking the pattern where only some occupation or majors in universities are given importance.
They are awaking people of the importance teenagers themselves hold. Even when teenagers are asked to be the future of the world, the opportunities they are given to learn to lead the world is minimum.
At some point in life, these teenagers are asked to be responsible, sensible and able when all their lives they have been sheltered and kept away from discussions, problems and even their own passion. Reflective Teens is exposing such teenagers to the world, giving them opportunities to explore their talents and polish their skills and further encouraging them to follow their passion.
This platform originated from a small group of friends who wanted their fellows to have better writing opportunities. From being a web magazine for publishing creative works of some high school students in the vicinity to organizing different workshops and seminars with people all around the world, RT has come a long way.
From its earlier days to now, RT has changed its working pattern and now organizes 4 major programs.
Bridges,Not Borders: A 3-week long cultural exchange between teenagers in different parts of the world. They represent their countries and cultures through various creative mediums like paintings or poetry.
RT Convergence: A day-long seminar connecting teenagers to successful creative artists who have chosen unconventional path in life. This is to encourage the young adults to follow their passion undauntingly.
RT Brainery: A 4-week long skill building workshop where teenagers build new interests as well as polish existing ones in presence of expert instructors teaching about creative skills ranging from origami making to creative writing to programming.
RT Advantage: A day-long seminar discussing about social issues and taboos including mental health, cybersecurity and menstruation. This spreads knowledge, awareness and resolves doubts surrounding such issues in teenagers.
Even though the structure and working pattern of RT has changed over the years for the better, their core belief and aim remains consistent throughout. This core concept of RT pushes them to rethink and restructure their programs every year for the teenagers.
RT believes in empowering the teenagers of today by maximizing their abilities so that they are prepared for the present and the future they hold. They achieve this through fostering the creativity of the young adults by exposing, encouraging and incubating their abilities through the aforementioned programs.
Reflective Teens is not only informing teenagers about their rights and encouraging them to follow their dreams, but also also working to mitigate the gap in understanding between guardians and children.
Guardians attending seminars of RT express how they are a step closer to understanding the way their teenagers act and further express how mature their teenagers become through these workshops.
Organizations empowering children, elder citizens and women are prevalently available in the world. However, such an organization with the focus group as teenagers is quite unique in Bangladesh. This is something greatly needed by the world and being accepted greatly by this generation of teenagers. RT hopes and aims to reach and help more teenagers from all backgrounds and upbringings.
Rajib Shohan studies Linguistics at the University of Chittagong
CU/Rajib/Mahfuz