Reading newspapers should be a regular habit of all students: Labby Ahsan
Khalid Saifullah || risingbd.com
Published: 14:55, 2 December 2021 Update: 10:59, 5 December 2021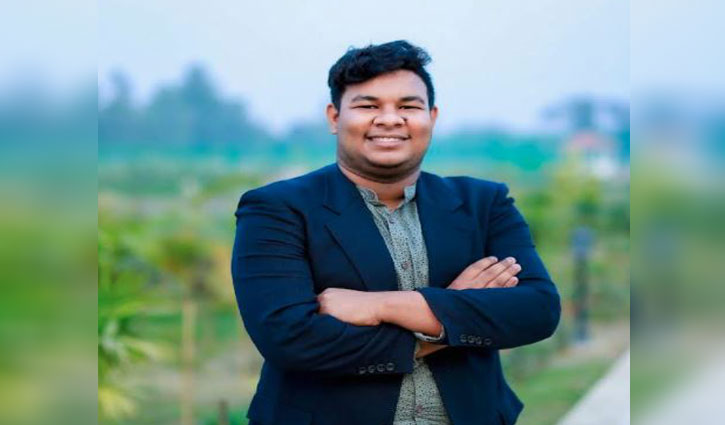 Labby Ahsan is the founder of National Newspaper Olympiad (NNO) which is working to encourage students for reading newspaper. From his childhood, Labby was attracted by many extra-curricular activities. He dreamt of creating something new and unique to serve the young generation.
When Labby was in class five, he heard the name of Math Olympiad and started preparing to participate in such competitions. Since then, he participated in such contests and achieved more and more prizes. He participated in different national contests several times like Marks Allrounder, Ispahani Mirzapur Banglabid, National Space Carnival, Essay Competitions, etc.
He wanted to create opportunities for the coming generation. The journey to fulfill his dream started from his own district, Rangpur. He established the organization Newspaper Olympiad in the remote upazila—Palashbari of Gaibandha district.
Labby realized that the young generation is being distracted from reading newspapers due to the availability of different technologies. He was thinking about this and wanted to do something to make people realize the importance of the newspaper. From this, though, he established Newspaper Olympiad.
His journey with the Newspaper Olympiad started in 2018. Initially, he started the Olympiad from his division. It was quite tough for him to spread it countrywide at such an early age. Still, with his dedication, hardworking and skill, he made this possible. Thirty-nine districts participated in the Olympiad. Within three years, he spread his organization on the whole. Now newspaper Olympiad held nationally every year. Labby said, ''I want to make a society where reading newspaper will be a regular habit of all students."
After starting the Olympiad team, now he has built the organization NNO (National Newspaper Olympiad), which is working on four different ventures. About his dream, Labby said that his target is to give an international standard of his organization. And already his team is working on it, and 12 countries are connected with NNO.
His two start-ups are Digital Shikkhok, an online learning platform, and Media Probe, the online media consultancy. Digital Shikkhok is working to serve about 2,000 students of the country. For his active work in these fields, he was selected for the "Sir Fazle Hasan Abed Ashoka Young Changemakers" program last year. You have to stumble on the way. He said, "You have to stumble and turn around again. Because there is no end to success in life."
Labby said, "I dream that every student will read newspaper regularly. It's a fourth state of a nation. I believe, NNO can bring valuable change to the view of reading newspaper. People will find the value of a black and white paper."
Dhaka/AI