E-Commerce Club started at Eastern University
Campus desk  || risingbd.com
Published: 16:30, 11 January 2022 Update: 16:31, 11 January 2022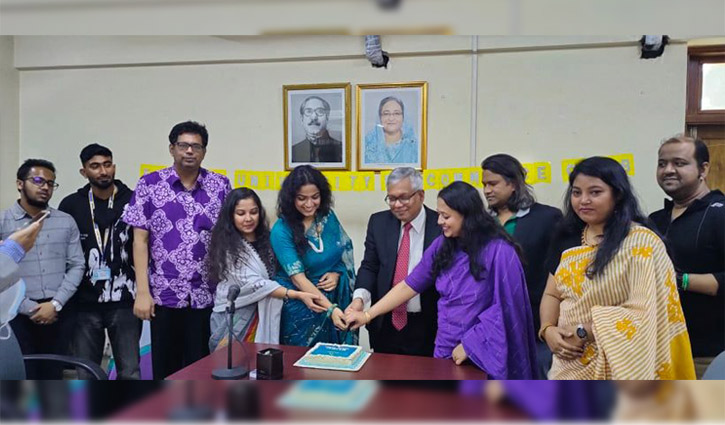 Eastern University E-Commerce Club (EUEC) has started its journey. It is the 1st ever organization in Bangladesh which is going to work on technology, business and entrepreneurship for private university students.
The inauguration program of the E-Commerce Club was held on Sunday (January 09). Vice Chancellor of the University, Professor Dr Shahid Akhtar Hossain inaugurated the program at the Board Room of university at Ashulia, Savar.
While addressing the program Professor Dr Shahid Akhtar Hossain said, Universities can play a major role in making the future generation efficient in the e-commerce sector. Because, now we are living in a modern world where technology is embedded in our education, career, and all kinds of activities in daily life.
He said, E-commerce has facilitated our daily life. Generally, we sell and buy products and services through e-commerce websites. People from several institutions and backgrounds can engage in e-commerce platforms as well. In e-commerce, there are opportunities to come from different backgrounds. Like any student who is good at photography, content writing, communication, designing, or anything can work permanently or part-time as a freelancer.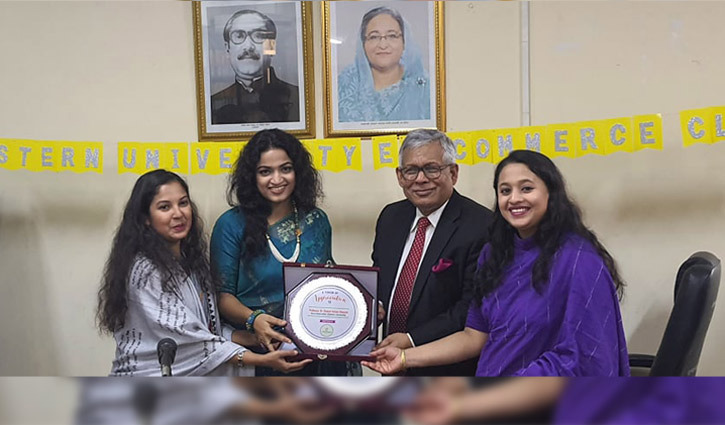 At the program, an executive committee with 21 members in different positions headed by Abu Md. Abdullah (Co-ordinator), Assistant Professor of the Faculty of Business Administration, and Miftaul Zinnati Cynthia, student of the English department has been formed. This is the 19th Club of Eastern University.
Registrar of Eastern University Dr Abul Basher Khan, Founder president of E-Commerce Association of Bangladesh & Search English Group Razib Ahmed, Two Internal Advisor of EUEC - Sajed Fatemi, Director of Public Relations department and Md Atikuzzaman Limon, In-Charge of Student Affairs department delivered the speech. Two External Advisor Niger Fatema & Kakoly Talokder also participated in the discussion.
Dhaka/Cynthia/Nasim