Conversations don't have to be difficult
T. Mahmud || risingbd.com
Published: 09:42, 12 September 2022 Update: 09:43, 12 September 2022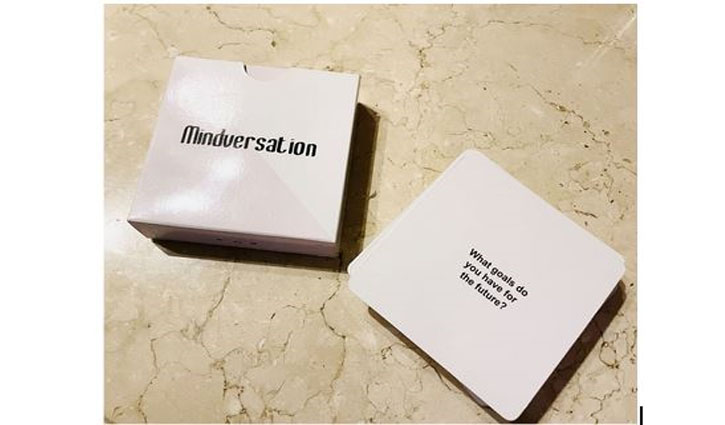 Despite progress being made, mental health continues to be a very misunderstood and taboo topic in Bangladesh. One of the contributing factors of this phenomenon is the lack of mental health education in many schools and universities. Scarcity of knowledge in any subject breeds ignorance, extremism, stigma, and oppression. Mental health is not exempt from this rule.
According to the Bangladesh Bureau of Statistics, it was estimated that approximately 10,000 people die by suicide each year. A study even found that 14,436 individuals had taken their own lives in March 2020. Many people hesitate to seek professional help or speak up about their mental health issues due to the fear of being ostracised by society. The average person would either suffer in silence or visit so-called "healers" to receive a treatment that is both baseless and harmful (ex. Wearing amulets that contain symbols, letters, numbers, squares, and names of individuals).
One of the ways to break the stigma associated with mental health is by addressing the importance of talking about it in our communities. More people need to understand that mental health is not independent from our wellbeing. It's actually connected to the various aspects that make a person, well, a person. Our mental wellbeing is linked with our spiritual, physical, social, emotional, and even financial health. If our mental state is unhealthy, then this would obviously have an impact on the other parts of our wellbeing.
To then exclude mental health from our lives, educational institutions, and healthcare services would be both illogical and dangerous. More people would begin to feel comfortable with seeking help, taking the means to recover, and working towards improving their health if speaking up about mental health becomes normal.
My mental health card game, "Mindversation", is here to help tackle this issue. 40 conversation-starter questions have been included to facilitate having a conversation that would usually be difficult or awkward for some individuals. One of the objectives of this game is to help people realise that these conversations don't have to be forced. Rather, they can be meaningful and even enjoyable if given a chance. Playing this game would also be a wonderful opportunity for family members, friends, and associates to strengthen their relationships with each other.
For more information about this card game, get in touch with me on Instagram (@t_mahmud_). Let the conversation go forth!
About the Author: "T. Mahmud is a rising entrepreneur whose mission is to help people thrive in their mental wellbeing and personal development. She does so through education and designing products that are related to her field. She has a bachelors degree in psychology from Simmons University (Boston, USA) and a masters degree in special and inclusive education from University College London (UCL). Contact T. Mahmud in her social media platforms (Instagram: t_mahmud_ and Facebook: T. Mahmud)."


Dhaka/Mukul